The Financial Crimes Agency of India seized $725 million from the accounts of Xiaomi India. According to the agency, the Indian division of the company transferred funds of INR 55.5 billion to three foreign companies that violated national laws.
In addition, according to Indian officials, these transfers were made by Xiaomi Technology India Private Limited at the instruction of their Chinese parent company. The agency claims that Xiaomi violated rule 4 of the Foreign Exchange Management Act 1999 for its ultimate benefit.
In response, the firm said it complies with Indian law and bank statements are legal. Also, these payments are royalties for the technology used in products for the Indian market. The company expressed its readiness to cooperate with government agencies to resolve any issues.
Source: GSM Info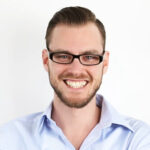 John Wilkes is a seasoned journalist and author at Div Bracket. He specializes in covering trending news across a wide range of topics, from politics to entertainment and everything in between.