VPN apps are software apps that allow you to connect to a virtual private network (VPN), which is a secure and encrypted connection between your device and a server. VPN apps can help you protect your privacy, bypass censorship, access geo-restricted content, and more.
However, in some cases it is used to control and restrict the flow of information. VPN use can also be restricted or banned. We want to tell you what to do if you want to access the internet freely and securely where VPN applications are restricted or prohibited. For this, he is known for his technology suggestions on Twitter. Put Lorento's We added Snowflake and Tor Browser he mentioned.
You can use Snowflake, a new anti-censorship tool developed by the Tor Project
Snowflake is a browser extension that turns your browser into a proxy for censored users in countries where the Tor network is blocked. Tor is a network of voluntary servers that allow users to surf the Internet anonymously and access confidential sites. Snowflake works by connecting censored users to uncensored users with the extension installed. This way, censored users can access the Tor network through a Snowflake proxy bridge.
To use Snowflake, you normally only need to install and activate the extension in your browser (Chrome or Firefox). In countries with restricted access Must download Tor Browser.
How do you use Snowflake and Tor Browser to access sites we can't access with VPN?
Step 1: From here Tor browser download and install it on your computer by running the installation file,
Step 2: Open the browser and select 'Connect to Tor'.Click connect,
Step 3: This method allows you to access blocked sites and accounts without taking any further action.
If you can't access the sites after downloading and installing Tor Browser,
Step 1: Disable and re-enable Tor.
Step 2: Click on 'Configure connection…' on the 'Connect with Tor' page,

Step 3: Click on 'Choose a ready-made hyperlink',

Step 4: Select "Snowflake" on the page that opens.

Step #5: Now click on 'Connect'.
How to overcome the access block in iOS operating system (iPhone, iPad) with Snowflake?
Step 1: Go to the App Store and download the Onion Browser app,
Step 2: Open the application and the "'CONNECT' crane,
Step 2: You can access restricted sites and accounts from this browser.
How to overcome the access block on the Android OS with Snowflake?
Step 1: Download Tor Browser from Google Play Store,
Step 2: Open the application and the "Tap 'CONNECT',
Step 3: This way you can access restricted sites and accounts without taking any further action.
Another way to access blocked accounts or sites is an application called The Invisible Internet Project, but it requires you to manually mess with your proxy settings. However Tor Browser already does this for you We thought we'd explain the simpler method.
Technology gift suggestions that will make moms happy

Source: Web Tekno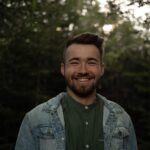 Jeffery Powell is a tech-savvy writer and author at Div Bracket. He covers the latest and greatest in internet-related news and trends, offering readers a comprehensive overview of the ever-evolving online world.