Especially in recent years, online shopping has become fully integrated into our lives, both because of its convenience and price advantages. This trend, which is already emerging, has become indispensable with the pandemic.shopping with one clickadaptation accelerated by circumstances.
Now everyone wants everything you can think of, from grocery shopping to technology shopping, from clothing to books, right away or 'next day door'. But this convenience and abundance of options, the need to be a conscious consumer increases.
Thousands of products, hundreds of suppliers, dozens of platforms: if you can choose…
In the past, there were options and prices that we negotiated when we visited a few nearby retailers, we chose from them. But now sellers from all over the world can offer us options and prices.
As a result, we come across dozens of different prices per product. A conscious consumer is just at this point with a few simple steps. He knows he has to make a price comparison.
For example, Akakçe, Turkey's first price comparison platform, offers many things to facilitate our work in this field.
Even if you say 'Oh, what would happen if I bought 100-200 TL cheaper' for a single purchase? make price comparisons and track price changes offers significant benefits in the long run. That 100-200 TL might mean thousands of liras in your pocket in a few months.
What should we pay attention to when comparing prices? Let's see how to make the most accurate price comparison step by step;
First of all, determine the brand, model and even the details of the product you want to buy, such as color, depending on the product.
Search by entering your product and information on the Akakçe website or mobile application.
See the most suitable options for you by organizing your search results with detailed and useful filters specific to the product type.
Evaluate not only the product price, but also the seller's reliability criteria by viewing user reviews and ratings. Sometimes the seller offering the best price is not the most reliable.
View the actual price and real discount percentages of the product you want to buy by viewing the weekly, monthly and yearly price change charts.
Be sure to identify alternatives from different brands for each type of product you buy, and see different brands by searching only by product features. View price benefits and view/review balances.
As a free member of Akakçe, add the products you want to buy to your watchlist; Be aware of instant price changes, don't miss the moment when the best price is offered.
If you use a mobile application, you can instantly see the best prices of the product you want to buy by scanning the barcode and making your decision.
You can apply these steps to any product you can think of. Special frequent price changes, These steps, which offer great benefits with expensive technology and electronic products, are just as beneficial for grocery shopping as they are for your monthly expenses.
'Discounts' that aren't 'discounts' are also crucial and actually quite easy to understand;
As you know, the concept of "discount" in online shopping has become a marketing strategy. This isn't real prices increased and decreased causes it to be presented to us as a discount.
But after the price changes of a product, Is it really good price it makes you understand. The price change charts on Akakçe will become your best assistant at this time. With these charts you can view the price changes of products on a weekly, monthly and yearly basis.
The price change percentage of the product you want to view between your selected dates. to the latest prices Thanks to these charts, which you can access both in percentage and in TL, the price difference of the product throughout the year; You can view it in three different ways as price change amount, price change percentage and today's price.
You don't have to spend hours at the computer;
Not experiencing situations that make you say "I'm going to buy a headset, I've been looking for a product for 5 hours" or so you don't have to scroll through a bunch of tabs You can visit Akakçe on the website or use the mobile application that you can download to your phone.
Akakçe application, which offers a more accessible and practical use totally free and available in all app stores. In addition to all the comparison and price research features, the barcode scanning feature offered through the mobile application provides great convenience for you to find the most affordable alternative while shopping.
You can also browse directly through the special discount announcements and advantageous promotions of the brands. Akakçe Twitter and Akakçe Instagram pages.
Source: Web Tekno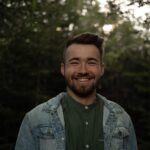 Jeffery Powell is a tech-savvy writer and author at Div Bracket. He covers the latest and greatest in internet-related news and trends, offering readers a comprehensive overview of the ever-evolving online world.