Google Docs, Google's web-based document creation and editing platform, recently suffered an extremely strange bug. This flaw, which shocked even the programmers and caused them to argue with each other, was found in a document in Google Docs. if you type the same word 5 times The website crashed.
According to a statement recently given to Google by Pat Needham, a Docs user, Google Docs'And. And. And. And. And.', the Documents tab in the browser crashed. The error occurred in all accounts, whether individual, G Suite or work accounts, and in Chrome and Firefox browsers during trials.
Not only 'And' but also other words caused the error:
After discovering the error in question, many people checked whether words other than 'And' caused the same error. According to user posts, such as "Therefore", "However", "But", "Who", "Why", and "Besides" many words also caused Documents to crash when written in the same format.
After sharing on the Google support page, a Google employee made a statement. The employee acknowledges that he is aware of the error and try to fix the error and thanked them for sharing this error. Though there is no statement whether the error in question has been fixed or not. the error is currently not visible in Docs† This means that the error has been resolved.
Source: Web Tekno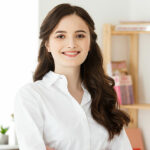 I'm Sandra Torres, a passionate journalist and content creator. My specialty lies in covering the latest gadgets, trends and tech news for Div Bracket. With over 5 years of experience as a professional writer, I have built up an impressive portfolio of published works that showcase my expertise in this field.