In recent years, and especially since the beginning of 2022, the increasing impact of the economic crisis has led many people to start a life abroad. Moreover, as a more tragic consequence of this situation, throughout Turkey, It is argued that there is a livelihood problem based on: There are also cases of suicide.
However, it is seriously wrong to look at Google search data to measure these trends or to draw sociological conclusions from this data. Because Google shares the search data publicly through the Trends tool and it is valid for a certain period of time. Doesn't share the "most wanted" stat†
It all started when Cumhuriyet writer Mustafa Çakır covered the interview he had with CHP Adıyaman's deputy Abdurrahman Tutdere:
"The desperation of the citizen was also reflected in the internet searches" The sentences in the article with the title are actually very clear. There has been an increase in citizen searches for "Overseas job opportunities" and "how can I commit suicide". However, only this increase is mentioned in the news. In addition, this information is supported by the information shared by the Ministry of the Interior that "1155 civilians committed suicide between 2015-2020".
Google is said to have released search data from July 4, 2019 to July 4, 2021. Deputy Tutdere did not share information such as "these words were mostly searched".As Mustafa Çakır also wrote, these are just "some of the words with the highest rise" is served as
However, as you can imagine, the "speed race in internet journalism" comes into play and this information is taken out of context and appears erroneously on major websites:
It's no surprise that the news is shared as "most wanted" on many different websites, but not giving the behavior of this information as original and turning it into clickbait is surprising. Related Sites Some of Turkey's Most Popular Publishers The situation becomes even more dire.
In fact, there are serious issues in the news: The rate of increase is said to be 5000 percent, but there is no information on what this increase is compared to:
The search "I want to sell my kidney" from Turkey, which was already on the agenda, has been underlined. In addition, it was argued that the increase in searches for "jobs abroad" and "how can I commit suicide" was in fact 5,000%, under misleading headlines both in the news in Cumhuriyet and on other sites. Compared to what period did this increase occur? information is not shared.
So, are the searches for "jobs abroad" and "how can I commit suicide" really on the rise on Google? We look at the data – as anyone can:
NOTE: Google Trends measures the search popularity of 100 points, that is, it expresses the frequency increase, not the number of searches.
When we look at the search chart in the specified date range on Google Trends, which everyone can easily access, we can't see such an increase. According to UberSuggest, a third-party service other than Google that shares this data "Vacancies abroad" an average of 40,500 times a month, "how can I commit suicide" an average of 1,600 times a month is searched.
Even if the 5000 percent increase mentioned above is real, it is very difficult to draw socio-psychological conclusions from this data. If information about the tendency to go abroad is to be given, not only should the information the deputy shares, in addition to Google searches, to academic comments there is a need.
If there is an increase in suicidality, it is a very narrow view to attribute it to "economic hardship" just by looking at Google data and old news. Because in countries with higher wealth levels, such as Japan or Norway, the incidence of suicide is quite high. In summary, interpretation of trends is possible with academic support rather than current news. For a solution, not only political changes, but also culture change is needed quite clear and precise.
As a result, we were exposed to another baseless statement and exit that went viral on social media.
If you stop for a moment and look away from the political vision you have adopted and look at the picture in general, you can realize that such mistakes are made by politicians of almost every rank, administrators or related news sites.
Source: Web Tekno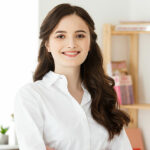 I'm Sandra Torres, a passionate journalist and content creator. My specialty lies in covering the latest gadgets, trends and tech news for Div Bracket. With over 5 years of experience as a professional writer, I have built up an impressive portfolio of published works that showcase my expertise in this field.