Born as a live broadcasting platform where players gather, but today the game is moved into the background. twitchToday it came to the fore again with an event that provoked a lot of reactions. Many famous Twitch publishers, including HasanAbi, who are followed by tens of thousands, have announced that another Twitch streamer has scammed them.
According to the publishers' statements on their social media accounts and in their publications, ItsSliker is seeking additional funding to continue its gambling addiction. began asking for money from well-known publishers. In addition, the publisher also lied that his bank accounts were frozen, he couldn't pay his bills and would be helpless if he didn't find any money.
He "borrowed" tens of thousands of dollars from publishers:
Click here if you can't see the tweet.
UK publishing scam, first US publisher from Lacari This was evident from the messages he shared on Twitter. Sharing a screenshot of a conversation he had with Sliker on Discord in 2021, Lacari told Sliker "Get help, you clearly have a serious problem and I hope this will be a wake up call for you." he said.
In the screenshots in question, Sliker also tells the same lies from Lacari. 1000 dollar debt he wanted. Lacari had the money he wanted sent in response to Sliker's loan request in 2021. A year later, Sliker said he had repaid his debt. But the money never reached Lacari. Sliker sent the money, no longer in your bank account suggested.
Giant publishers who saw this Tweet began to explain that they encountered a similar situation. Some of these publishers claimed to have lost huge sums of money. 'lukeafkfan' 27 thousand dollarsas Trainwrechstv like 45 thousand dollars He said he owed Sliker the money and couldn't get them back. One of Twitch's most popular names, xQc, also stated that he had received a similar request from Sliker, but never made a loan.
Sliker began to confess when the incident came to light:
On September 17, Sliker began to admit the situation on his Twitch broadcast. The publisher said he borrowed from many publishers: "I have lied to many people." he said. The publisher said that gambling addiction was born from skin bets in CS:GO,"I have finally discovered that I can gamble with money." he said.
Streamers started boycotting Twitch:
After all these events including popular names such as Pokimane and Mizkif. Massive streamers started boycotting Twitch. The publishers emphasized that gambling on the platform should be banned. On the other hand, the irony is that, according to some publishers, the publishers who made this call did not join other calls to ban gambling and remained silent.
Source: Web Tekno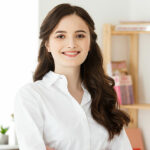 I'm Sandra Torres, a passionate journalist and content creator. My specialty lies in covering the latest gadgets, trends and tech news for Div Bracket. With over 5 years of experience as a professional writer, I have built up an impressive portfolio of published works that showcase my expertise in this field.