traditionally shared every year.WhatsApp is paidA new one from the news of "has recently been put on the agenda. Some news sites misinterpreted Mark Zuckerberg's statement, sparking a small-scale outrage in the internet world.
Especially in news that reaches masses with headlines chasing clicks.Zuckerberg announces that he will make WhatsApp for a feeThere were sharp expressions like ". But of course that wasn't the point.
One of those news on the internet:
Some took the news seriously, others scoffed:
Let's take a look at what Zuckerberg had to say in his statement:
Mark Zuckerberg addressed his misunderstood statements at his meeting last Thursday. Meeting with his employees following the layoff of more than 11,000 employees, Zuckerberg spoke about the metaverse and the sale of the company. His explanation was as follows:
"We talk a lot about very long-term opportunities like the Metaverse, but the truth is that business messaging will likely become the next pillar of our business as we work to monetize WhatsApp and Messenger."
The point misrepresented in Zuckerberg's statement was actually the main pattern here: business messages. Zuckerberg didn't comment on the personal messaging services we all use, WhatsApp and Messenger. This was a valid explanation for WhatsApp Business and Messenger's services to companies.
To summarize Zuckerberg's statement: It was pointed out that the business use of WhatsApp and Messenger will bring more profit to the company than the other way around.
On the other hand, a statement like "a $1 monthly fee" in the news has no basis whatsoever.
So that option doesn't exist? Let's shed a superficial light on the past and the present:
When WhatsApp first came out and joined Facebook (Meta), it was actually a paid application. Users could use the app for free for a year, after which they paid an extra euro for each year.
This paid system was abolished in June 2016. Sharing a blog post, the company said the paid system "doesn't work very wellannounced that many WhatsApp users do not have a credit card.
WhatsApp had about a billion monthly active users when it retired from the paid system. This number is now over two billion watching.
Subjecting a platform with so many users to a monthly or annual fee can cause a huge decrease in the number of users. As this will lead to the decline of existing WhatsApp Business businesses, so will Meta, of course. It loses both money and reputation.
Technology product recommendations at a discount on Amazon

Source: Web Tekno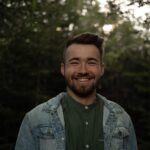 Jeffery Powell is a tech-savvy writer and author at Div Bracket. He covers the latest and greatest in internet-related news and trends, offering readers a comprehensive overview of the ever-evolving online world.