HBO Max, WarnerMedia's rival Netflix movie and series streaming platform, is preparing to change its name for the 4th time. According to information being shared on the subject, WarnerMedia thinks the "HBO" part of HBO Max, which will merge with Discovery+, narrows the perception of the platform. For this reason, the platform's new name is only 'max' will be.
The name in question is not yet final. However, if it happens, Max will be the platform's 4th name so far. Names used so far HBO Go, HBO Now and finally HBO max has happened. So what other changes does the name change bring?
What content is on Max?
Existing HBO Max after name change Warner Bros., DC, Turner and original series, films and documentaries from other media companies continue to appear on the platform. In addition Discovery+ content will also be offered to Max subscribers. However, the interesting thing is that the platform's subscription costs remain the same.
When is Max coming to Turkey?
WarnerMedia's change of plans for HBO and Discovery. It also had a direct impact on the platform's arrival plans in Turkey. The platform, which was almost up and running in Turkey and even got its broadcasting license from RTÜK, became a reality after the strategy changes. He delayed his arrival in Turkey. Discovery+, on the other hand, provides services under BluTV in Turkey.
Source: Web Tekno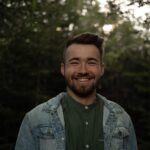 Jeffery Powell is a tech-savvy writer and author at Div Bracket. He covers the latest and greatest in internet-related news and trends, offering readers a comprehensive overview of the ever-evolving online world.