It is the closest competitor to SpaceX's Starlink satellite internet project. Amazon project Kuiper A remarkable development has taken place. Amazon has officially shown off its receivers that allow the satellite's data to be used in computers and other smart products. Amazon's Internet Buyers, To the buyers of Starlink generally similar.
If we look at Amazon's statements; from buyers 3 size options We see you got it. Two of those are more suited to individual consumers, while the largest buyer is more, Amazon's statement said.commercial useFor ". What will Project Kuiper buyers offer consumers?
This is what Amazon's satellite internet receivers will look like:
The smallest size receiver designed for Project Kuiper, 7 inch size (about 18 cm) will have a structure. The square receiver will actually have a portable structure. However, the maximum applies when purchasing this buyer 100Mbpsconnection speed can be obtained. Amazon didn't reveal a price, but said the cheapest model will be the buyer with the smallest size.
The medium receiver, on the other hand, will have a square design and 11 inches (about 28 cm) has a size value. The receiver, which can be used after mounting in places such as roofs or window sills, 400MbpsIt supports connection speeds up to . This will probably be the most preferred model for consumers who want to use Project Kuiper as fixed broadband internet in their home.
The largest buyer designed for Amazon is Project Kuiper 19 x 30 inches (about 50 cm by 77 cm). The receiver, which will be used by stuck just like the medium receiver, at gigabit speed the internet can offer. The antenna, which will be expensive compared to others, will be able to meet the needs of companies that need high internet speed.
When will Amazon Project Kuiper launch?
According to Amazon's previous statements, the satellite internet project is technically set to start this year. Because, in 2023, the company two prototype satellites plans to launch. If all goes well, Amazon is in space more than 3,000 These satellites enable satellite and internet access.
For those wondering, how big are the Starlink receivers?
Created by SpaceX for Starlink 3 antenna models there is. These are called Standard, High Performance and Flat High Performance. 11.9 by 20.2 inches in standard model, High Performance and Flat High Performance There are 20.1 by 22.6 inch receivers in the listed models. If we compare the buyers of Amazon and SpaceX, the buyers of Amazon smaller That can be said in size.
Source: Web Tekno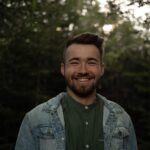 Jeffery Powell is a tech-savvy writer and author at Div Bracket. He covers the latest and greatest in internet-related news and trends, offering readers a comprehensive overview of the ever-evolving online world.