Hepsiburada, one of the most popular e-commerce platforms in Turkey, launched its new paid subscription system last summer. Hepsiburada Premium had introduced. This service provided users with free shipping, a free BluTV subscription, and many other benefits.
Today it was seen that Hepsiburada Premium, which we can reach at a very affordable price, has risen. The prices of the 'Legend Youth' subscription and the regular subscription for young people respectively 41% and 50% rate was increased.
After the increase, the Hepsiburada Premium subscription was increased to 14.90
After the increase, the price of the regular Hepsiburada Premium subscription has increased from 9.90 TL to 14.90 TL. On the other hand, the 'Legend Youth' subscription offered for users under the age of 25 was seen to increase to 9.90 TL. The previous price of this subscription was 7 TL. The current prices are as follows;
Hepsiburada Premium Subscription: 14.90 TL
Legend Youth Subscription: 9.90 TL
Source: Web Tekno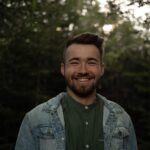 Jeffery Powell is a tech-savvy writer and author at Div Bracket. He covers the latest and greatest in internet-related news and trends, offering readers a comprehensive overview of the ever-evolving online world.