Using a telescope owned and operated by Australia's national science agency CSIRO, researchers have discovered a "fast radio burst" in a nearby galaxy that challenges what we know about how phenomena form. New results released today Astrophysical Journal, indicates that the source of the interstellar explosion was in a much quieter galactic environment than other known events.
Marcin Glowacki of the Curtin University node of the International Radio Astronomy Research Center (ICRAR) led the latest research with CSIRO's ASKAP radio telescope in Wajarri Yamaji Country in Western Australia. Dr. Glowacki said that while previous research has suggested that colliding galaxies could eventually create massive stars that could cause fast radio bursts, the results of this paper cast doubt on that idea.
"Among radio bursts where we studied host galaxies in detail, we saw galaxy collisions and mergers. In this study, we don't see the same clear signals of a turbulent galaxy," said Dr. Glowacki
"What we saw in this new paper was that the parent galaxy itself appeared undisturbed, even silent. This suggests either that the massive star that caused the fast radio burst was born differently, or that this powerful explosion was created by something else entirely," he said.
Co-author Dr Karen Lee-Waddell, director of Australia's SKA Regional Center and WALLABY Project Scientist, said astronomers have so far only been able to examine the "host" galaxy for a few fast radio bursts, and this new discovery highlights the importance of finding more. .
"Such studies are necessary to study the environment around mysterious radio bursts, because galaxies are not just made up of stars.
"We aim to study fast radio bursts and host galaxies in detail, not only to solve an intergalactic mystery, but also because they can tell us more about the structure and evolution of galactic systems," he said.
Two groups of researchers are using ASKAP's unique capabilities to simultaneously study these mysterious events and their galaxies. Key to this ongoing research is the telescope's unique ability to analyze gas distribution in galaxies, including looking for signatures that could help astronomers better understand cosmic flashes.
Dr George Guild, Director of CSIRO's Australian National Telescope Science Programme, said ASKAP's greatest strength is its ability to quickly scan a large area of ​​the sky.
"Each of ASKAP's 36 antennas is equipped with a special receiver that radio astronomers can control to map the sky efficiently," said Dr Heald. Said.
"It helps researchers get some of the best radio astronomy data in the world to better understand the universe," he said.
Fast radio bursts were discovered by the Parkes CSIRO Murriyang radio telescope in 2007. Intense, flashes release in a few milliseconds as much energy as our sun does in 80 years.
Source: Port Altele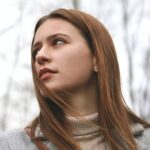 As an experienced journalist and author, Mary has been reporting on the latest news and trends for over 5 years. With a passion for uncovering the stories behind the headlines, Mary has earned a reputation as a trusted voice in the world of journalism. Her writing style is insightful, engaging and thought-provoking, as she takes a deep dive into the most pressing issues of our time.