Jessica Watkins, a U.S. military veteran and member of the far-right Oath Keepers, was sentenced this Friday to eight and a half years in prison for plotting to keep former President Donald Trump in power.
Watkins was sentenced a day after the release of prison sentences against Oath Keepers founder Stuart Rhodes, who was sentenced to 18 years, and another member of the group, Kelly Meggs, who is to serve 12 years behind bars. for his participation in the storming of the US Capitol on January 6, 2021.
While reading the verdict, Judge Amit Mehta indicated that Watkins was "more aggressive" in the conspiracy than others and directed other people's attack, US media reported.
The judge also reproached him for not expressing regret or guilt about what happened only later – already during the trial – but, on the contrary, made "holiday" comments about the attack on the headquarters of the Congress, demonstrating a complete lack of a sense of the seriousness of that , what did he do.
Watkins, who was acquitted in November of conspiracy to commit sedition, was this time convicted of conspiracy to obstruct a formal trial for attempting to thwart Joe Biden's ratification as U.S. President after winning the election by attacking Congress.
"No one will imply that you are Stuart Rhodes, and I do not think that you are Kelly Meggs, but your role in these events is more than just an ordinary one," the judge said.
During the storming of the Capitol, which killed 5 people and injured more than 140 agents, Trump supporters (2017–2021) stormed Congressional headquarters as the two houses met to confirm Biden's electoral victory. EFE
Source: Aristegui Noticias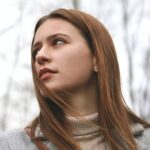 As an experienced journalist and author, Mary has been reporting on the latest news and trends for over 5 years. With a passion for uncovering the stories behind the headlines, Mary has earned a reputation as a trusted voice in the world of journalism. Her writing style is insightful, engaging and thought-provoking, as she takes a deep dive into the most pressing issues of our time.