The FBI identified a possible death threat to Queen Elizabeth II happened 40 years ago, during his trip to the US in 1983.
According to documents recently published Federal Bureau of InvestigationThe US agency helped ensure the safety of the monarch during her visits to the US.
The 103 page report details that a month before Isabelle's visit in 1983The San Francisco police received a call warning that a man from the royal family would try to harm the British Queen.
"I would try to kill Queen Elizabeth by throwing an object while visiting Yosemite National Park", the document says.
The alleged reason the man wanted to kill Elizabeth II was because her daughter had been killed in Northern Ireland.
The same document states that the Secret Service will close the passages of the Golden Gate Bridge when the yacht that was supposed to transport the Queen arrives.
There is no mention of precautions that could be taken in the national park or the files show if any arrests were made.
The 102-page cache was uploaded to Vault, the FBI information website, on Monday, May 22, after Freedom of Information Act request presented by the American media.
Many of the late Queen's state visits to the United States, including a visit to the West Coast in 1983, took place at a time of heightened tensions amid the unrest in Northern Ireland.
Source: Aristegui Noticias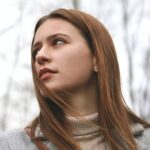 As an experienced journalist and author, Mary has been reporting on the latest news and trends for over 5 years. With a passion for uncovering the stories behind the headlines, Mary has earned a reputation as a trusted voice in the world of journalism. Her writing style is insightful, engaging and thought-provoking, as she takes a deep dive into the most pressing issues of our time.