President of Peru Dina Boluarteresponded this Friday to the criticism of his Mexican colleague, Andres Manuel Lopez Obradorwho partially severed relations with the Andean country, saying that he had "a lot of ignorance for such a great intelligence of the Mexican people".
"As for the words of Lopez Obrador there in Mexico, a bit of rhetoric from what he says, a lot of ignorance for such a great intelligence of the mexican people", Boluarte confirmed when, in a government act, the press asked him what the president of the Mexican country had said a few hours ago.
López Obrador assured during the morning conference that "a lot of people from Peru for such a small government."
He Peru's congress declared Lopez Obrador persona non grata on Thursday. for his repeated statements about Peru's internal affairs and his refusal to hand over the presidency of the Pacific Alliance to the Andean country, to which he responded this Friday.
"If I can't go to Peru, My only regret is that I won't be able to go to Machu Picchu., this is the only thing and, of course, to see this city is so good, extraordinary. There are so few people in Peru," López Obrador replied today.
In addition, he stated that the government he leads "does not want to have economic or commercial relations with Peru" and again described Boluart as a "usurper" of the position.
Speaking about the appointment of an interim president of the Pacific Alliance, the President of Mexico said that it can be handed over to the government of Chilealthough it corresponds to Peru.
"I'm giving it to the Chileans, but I'm not going to give it to a lady who usurps the presidency (of Peru). As long as there is no democratic normality in Peru, we do not need any economic or trade relations with them.. He just stays waiting," Lopez Obrador said at his daily press conference at the National Palace.
And he repeated that "if Chile delivers to Peru it's up to youbut we are not participating until democratic political normality is established in Peru." (EFE)
Source: Aristegui Noticias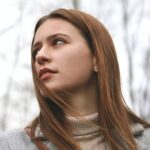 As an experienced journalist and author, Mary has been reporting on the latest news and trends for over 5 years. With a passion for uncovering the stories behind the headlines, Mary has earned a reputation as a trusted voice in the world of journalism. Her writing style is insightful, engaging and thought-provoking, as she takes a deep dive into the most pressing issues of our time.