Software company Automation Anywhere is expanding its services with three new features incorporating generative artificial intelligence.
The American company Automation Anywhere is a software company specializing in the automation of robotic processes. The company recently followed the global trend of AI with three new capabilities for its Automation Success Platform.
What about AI?
The new features are designed to increase productivity while also strengthening Automation Anywhere's mission: to build a digital workforce for every company.
According to Automation Anywhere, the revamped platform leverages the potential of generative AI to transform business processes. At the same time, the company encourages its customers to use technology responsibly.
The three functions
The number one new feature is Automation Co-Pilot + Generative AI for business users, based on a pre-trained generative model. This service aims to increase team productivity by using generative AI for a whole range of processes and activities, such as summarizing content and sending emails.
Automation Co-Pilot + Generative AI for Automators is designed to implement generative AI in the development process. By bringing natural language conversations to Automation Co-Pilot, automating development and accelerating ROI, developers and pro users can automate conversations.
Document Automation + Generative AI uses generative AI to understand, extract and summarize data from different document types. The service supports structured, semi-structured and unstructured documents. Once the data has been extracted, it is inserted directly into the workflow process, eliminating the need for additional data processing.
Caution
Automation Anywhere emphasizes that its platform continues to adhere to the highest standards of security, privacy and operations for responsible use of AI. Updates also include digital guardrails, human feedback and oversight, and built-in privacy controls. This is undoubtedly a good idea. Despite being an American company, in the near future Automation Anywhere will also have to take into account what Europe decides in the field of AI.
For several years, Automation Anywhere has partnered with Google Cloud to accelerate Google's adoption of Robotic Process Automation, or RPA, around the world.
Source: IT Daily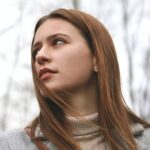 As an experienced journalist and author, Mary has been reporting on the latest news and trends for over 5 years. With a passion for uncovering the stories behind the headlines, Mary has earned a reputation as a trusted voice in the world of journalism. Her writing style is insightful, engaging and thought-provoking, as she takes a deep dive into the most pressing issues of our time.