Some Japanese companies have developed artificial intelligence (AI) systems to apply in schools to make learning more engaging for students.
As reported by Ukrinform, this was reported by NHK.
Created by Konica Minolta, the artificial intelligence-supported system analyzes students' reactions using images taken during the lessons.
It collects data on students' concentration levels, analyzes the direction of their gaze and even how they raise their hands.
The company believes that by using this system, teachers' communication and teaching methods will be more suitable for children.
Techno Horizon, another IT company headquartered in Nagoya, Japan, has developed an artificial intelligence-based technology that analyzes the emotional state of students.
This artificial intelligence is connected to the built-in cameras of the tablet computers that the students themselves use.
Technology makes it possible to draw conclusions from the pulse waves on the foreheads of the students and the movements of their heads whether they are excited, bored or stressed.
As reported by Ukrinform, Tokyo-based Preferred Robotics Inc. introduced Kachaka, the robot with artificial intelligence, to help at home.
Source: Ukrinform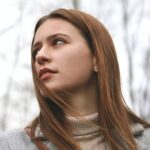 As an experienced journalist and author, Mary has been reporting on the latest news and trends for over 5 years. With a passion for uncovering the stories behind the headlines, Mary has earned a reputation as a trusted voice in the world of journalism. Her writing style is insightful, engaging and thought-provoking, as she takes a deep dive into the most pressing issues of our time.