The Radeon RX 7800 has not yet been officially announced, but the truth is that we have a lot of information from rumors and various leaks that allow us to get an idea of ​​what to expect of this new graphics card which, as you might have guessed, replaces the Radeon RX 6800.
We also have another important key and that is the we can compare all these sources with the Radeon RX 7600, a graphics card that has become the big mid-range benchmark within the RDNA3 architecture and whose raw performance is, broadly speaking, on par with the Radeon RX 6700 (at 1080p).
In the case of the Radeon RX 7800, we are dealing with a graphics card that will be placed inside high-end, specifically at the entry level of the mentioned rangewhich means that it will be "cheap", that it will be ready to move games in 1440p optimally, and that it will be able to move games in 4K with a good level of fluidity, if we slightly adjust the quality of graphics in demanding titles.
Possible specifications of Radeon RX 7800
Navi 32 GPU in 5nm.
Four 6nm L3 cache chiplets, total 64MB.
60 computing units.
3840 shaders at 1800MHz-2800MHz, normal and turbo mode.
240 texturing units.
128 raster units.
120 units to speed up the AI.
60 second generation units to accelerate ray tracing.
256-bit bus.
16 GB GDDR6 18 GHz memory (bandwidth 576 GB/s).
TBP: 300 watts.
You will need a 700 watt power supply and two additional 8 pin power connectors.
If these specs are confirmed, the Radeon RX 7800 would have raw power 43.01 TFLOPs, thanks to its new generation of shaders that can work with two instructions at the same time (double edition).
I know these specs will remind you of the Radeon RX 6800, but we have to take into account that the Radeon RX 7800 will use the RDNA3 architecture and therefore It has important improvements that will allow it to offer higher performanceand will have more advanced technology.
Radeon RX 7800: possible performance and price
Radeon RX 7800 is expected to perform approx 20% more games than Radeon RX 6800, approximately. This means that it will compete directly with NVIDIA's GeForce RTX 4070, a graphics card that also improves performance by 20% compared to the Radeon RX 6800. It looks like it will be very close between the two graphics cards.
If all this is confirmed, Radeon RX 7800 would have a significant advantage in graphics memory configurationas it will have 4 GB more, but the GeForce RTX 4070 will perform better in ray tracing, be much more efficient (its TGP is 200 watts) and offer support for DLSS 3. It seems that AMD is aware that NVIDIA's solution will have advantage, which is why the Radeon RX 7800 will sell for a lower price, $579.
The GeForce RTX 4070 has an MSRP of $599, a figure that in Spain becomes 669 euros when taxes and currency conversion are applied. With that in mind, I think it would be most likely that the Radeon RX 7800 will arrive in Spain with a base price between 599 and 629 euros.
Source: Muy Computer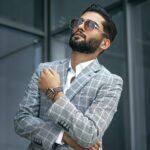 Donald Salinas is an experienced automobile journalist and writer for Div Bracket. He brings his readers the latest news and developments from the world of automobiles, offering a unique and knowledgeable perspective on the latest trends and innovations in the automotive industry.