Modern personal computers are capable of generating enormous amounts of content. If the screens, be it computer monitors or televisions, are in charge of displaying it before our eyes in different resolutions and quality, someone has to be in charge of transmitting that content. They are what we know as screen interfaces, industry normalized standards broadcast, transmit and receive video and audio content on the other hand.
The most used ports for connecting personal computers to screens are Display Port and HDMI, although more recently the versatile USB Type-C and its special modes have been added to allow the use of the former technology. They all serve multiple uses, but which one is best for a gaming PC? We try to answer this question by analyzing the features of each interface and its advantages.
display port
DisplayPort was the last major display interface standard to hit the market. Designed by VESA in 2008, it was specifically designed for content transmission (video, audio and data) between PC and monitor or multiple monitors. Its connector has 20 pins (32 internal connectors for laptops) and has a small mechanism that ensures it fits into the device. You can find full or reduced size connectors, but with the same features you'll see as a Mini DisplayPort (MiniDP or mDP).
They are currently the most used versions 1.3 and 1.4, with a bandwidth of up to 32.4 Gbps. This opens the door to a native screen resolution of up to 8K with 7,680 x 4,320 pixels. The supported audio signal supports a maximum of 8 uncompressed channels, 192 kHz, 24-bit. It also optionally supports Digital Limitation (DPCP) with 128-bit AES encryption, and since version 1.1 supports HDCP, the industry's most widely used digital content protection standard.
Their range of maximum supported video frequencies varies. All versions of DisplayPort support 144Hz at 1080p. Version 1.2 supports 144Hz at 2K resolution. Version 1.3 supports up to 120Hz in 4K or 8K at 30Hz. Version 1.4 scales up to 144Hz in 4K using Display Stream Compression (DSC) and supports up to 60Hz in 8K and with HDR.
The latest version of the standard is Display Port 2.0. The version boosts the bandwidth to something stratospheric 77.37 Gbps. Supports 144Hz refresh rate in 4K, upscales 8K to 120Hz and introduces support 16K (30Hz) which HDMI does not yet support. It is by far the most powerful screen interface in the industry, but it is not widely used.
HDMI
High definition multimedia interface it is a standard introduced by the industry in 2002 to replace the old scart connector. Allows use HD video, encrypted and uncompressed, plus multi-channel audio also uncompressed on a single cable. Other benefits include features like HDMI-CEC (HDMI Consumer Electronics Control), which allow you to control many devices with a single remote. Its focus is clear and, apart from its potential use on PCs, it is the interface of choice when we want to connect multimedia devices connected to large screens such as televisions.
The standard HDMI connector is type A and has 19 pins. Type B with 29 pins allows you to carry an extended video channel for high resolution displays. They are available in full size (Type A), although as Display Port it also has smaller connectors with the same characteristics, which you will see as mini-HDMI (Type B) and micro-HDMI (Type C). Clear point in your favor it's a massive extension of it as you'll find it on any type of device.
Among its disadvantages, pointing out that its connector is less rigid than previous display standards (such as VGA) and more prone to accidental disconnection and thus physical or electrical failure. Another criticism is the inclusion of digital content protection (HDCP) as a "digital restriction" manager that prevents copying of user-transmitted content.
HDMI has gone through numerous revisions since its inception. Currently, the most widespread versions are 1.4 and 2.0. This fixed the bandwidth limitations of previous versions up to 18 Gbps to achieve 60 FPS in 4K and 144 Hz in 1080p. HDMI 2 also includes important advantages in other sections, support for high dynamic range (HDR) and support for color depth, up to 10 and 12 bits. This version has retained plug-in level compatibility, and previous versions can be used to gain their benefits.
HDMI 2.1 was the last version of the standard to appear and marked a breakthrough in the standard by increasing the maximum bandwidth up to 48 GB/s. This will give you access to resolutions 8K and 10K at 60Hz and 120Hz in 4K. In addition, dynamic HDR is available in this version for all resolutions and has other features such as variable refresh rate, enhanced audio return (eARC) and support for Dolby Atmos and DTS:X. Despite being introduced in 2017, it has not yet been widely deployed, although almost all mid-range and high-end monitors launched in 2023 support it.
Comment that a new revision has already been announced, HDMI 2.1a. Contains a new function called Source based tone mapping (abbreviated as SBTM), which is an enhancement to HDR dynamic range technology that allows a video source (whether it's a computer or game console) to handle HDR tone mapping on a screen such as a monitor or TV. And that's why we quote it It is a feature focused on running video gamesas it should allow devices to combine HDR, SDR and dynamic HDR graphics to create images that developers program.
DisplayPort or HDMI for PC gaming?
The latest versions of both interfaces are so advanced that most consumers will have their needs covered by either one. Graphics cards, both dedicated and integrated, have outputs of both, while modern monitors have corresponding inputs, and high-end supports the most advanced versions. There is cabling of all kinds and also adapters from one to the other, although in these cases the advantages are lost.
On a gaming PC, there is no doubt DisplayPort is a great reference and the port to be used by any player in preference. HDMI 2.1 has come closer in terms of features, but is still below it in various areas such as bandwidth or supported resolution.
If you also use an NVIDIA graphics card and a monitor that supports the patented G-Sync image synchronization technology, the choice becomes even clearer in favor of DisplayPort, since the green giant does not support HDMI in this type of setup.
The same can be said if you want to use multi-screen configurations. DisplayPort stands out from all the others because one of its advantages is the ability to transmit video content to multiple displays via Multi-Stream Transport (MST) technology. The port is "splitable" via hubs and displays can be daisy-chained. This is a section that does not and cannot have HDMI concept and execution.
Total: DisplayPort should be the interface of choice on a gaming PC. It is specifically designed for personal computers and offers more features and options than HDMI, more specialized for connecting multimedia devices to large screens such as televisions or video game consoles where Display Port is not available.
Source: Muy Computer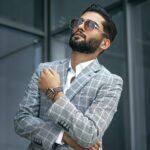 Donald Salinas is an experienced automobile journalist and writer for Div Bracket. He brings his readers the latest news and developments from the world of automobiles, offering a unique and knowledgeable perspective on the latest trends and innovations in the automotive industry.