Microsoft grants Subsystem for Android access to folders and files within the Windows 11 structure.
With an important (preview) update, Microsoft grants the Windows subsystem for Android access to the Windows file system. This means that Android applications running on Windows can access the files and folders in Windows.
Restricted Access
Access is not unlimited. As a user, you must grant permission. Additionally, only files within the Windows user's folder structure are shared. External drives are therefore not supported and Android apps cannot access program files or the Windows folder, for example. Certain file types such as .exe files cannot be transferred from Android to Windows for security reasons.
Conversely, Android files can be accessed in Windows through /sdcard/Windows. What is in other places is not available. Microsoft advises that the subsystem uses antivirus software to ward off threats, so file sharing does not introduce additional risks.
Microsoft also points out that dragging files from a Windows folder to an app can also work, as long as the Android application in question supports it. Finally, developers can also force apps to use a shared clipboard, although this isn't new.
Source: IT Daily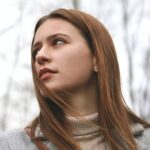 As an experienced journalist and author, Mary has been reporting on the latest news and trends for over 5 years. With a passion for uncovering the stories behind the headlines, Mary has earned a reputation as a trusted voice in the world of journalism. Her writing style is insightful, engaging and thought-provoking, as she takes a deep dive into the most pressing issues of our time.