Israel has started test flights of autonomous aircraft capable of carrying passengers and heavy loads.
This was reported by The Times of Israel, reported Ukrinform.
The first test flights of the air taxi are part of a two-year, $10 million pilot project led by the Israel National Drone Initiative (INDI).
Its aim is to use drones to transport passengers and heavy cargo, as well as to improve traffic congestion on Israeli roads and provide commercial and government services more efficiently.
Last week, 11 companies involved in the operation and delivery of unmanned aerial vehicles participated in test and experimental flights across the country within the scope of the project.
"This is the first such initiative in the world aimed at a broad and interdisciplinary study of new technologies, including the transport of goods and subsequently people," said Transport Minister Miri Regev.
According to him, the joint project covers all aspects, including regulatory and legal changes regarding the commercial use of drones as an additional tool to solve the problem of traffic congestion.
At the same time, the issue of the division of airspace and the construction of airlines to regulate the simultaneous movement of drones and aircraft is considered.
As reported by Ukrinform, Eyal Zamir, Director-General of the Israeli Ministry of Defense, stated that Israel is trying to use its technological achievements to become a "superpower" in the application of artificial intelligence (AI). and for military purposes.
Photograph: BY Creative & Productions
Source: Ukrinform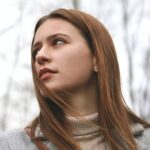 As an experienced journalist and author, Mary has been reporting on the latest news and trends for over 5 years. With a passion for uncovering the stories behind the headlines, Mary has earned a reputation as a trusted voice in the world of journalism. Her writing style is insightful, engaging and thought-provoking, as she takes a deep dive into the most pressing issues of our time.