The National Currency and Stamp Factory – Royal Mint (FNMT-RCM) extends the telematics requirement via the Internet and from any mobile phone in digital certificate or Electronic Certificate of Citizen, the necessary identification system for carrying out many procedures, both public and private, which until now could only be requested in person or with a DNIe. All this with one but: PC is still a requirement.
As explained in the NMT-RCM Electronic Central:
The FNMT citizen's electronic certificate is an electronic certificate issued by the FNMT-RCM that links its subscriber with signature verification data and confirms his identity.
This certificate, also known as a natural person certificate or User certificate, is a digital document that contains your identification information. It allows you to identify yourself on the Internet and exchange information with other people and organizations, with the guarantee that only you and your partner can access it.
If you've already had to ask for it, you already know what the topic is about, and if you haven't, you're about to find out. Either way, keep in mind that this is a certificate that you'll need to use sooner rather than later, and that it will expire, so it needs to be renewed from time to time. Therefore, the possibility to do it from the comfort of your home is a plus that should be taken into account.
The process of getting a digital certificate is relatively simple for what is usually red tape in these parts, but it is not exempt from a few steps. All information is available on the page linked above, which You must have PC access, at least do the first part of the process. You can then continue with your mobile.
Using a PC is essential because whether you choose the new video identification method or the DNIe method, you will need to install the program first. So, and if you want to limit operations, especially if you prefer to do it from a mobile, choose video identification. The next step will be the previous configuration, for which you will need to be at the PC, since you need to install a specific application.
At least you can do this on the OS you're using, be it Windows, Mac or Linux, as all three are supported (the latter only through Deb and RPM packages). Officially supported browsers are Chrome, Firefox, Microsoft Edge, Opera and Safari in their latest versions, though any updated Chromium derivative will probably do for this list.
The next step will be to start the application by filling out the form, which you will also need to do from the same browser on the PC that you started the process on. At the end of this step, you have to choose a password to be associated with your certificate, so be careful.
In the email with which you registered in the previous step, you will receive an application code that will be used to identify you on your mobile and proceed to the final verification, for which you will first need to verify your ID, then your face and some other gestures, depending on the the case. Similar to opening a bank account from home, but without talking.
That's it, your application will be reviewed within two working days and then you will receive a new email message with more information and access to payment of 2.99 euros plus tax that the process costs and that you can do it with a card or with Bizum. Once done, you can download the digital certificate and save it anywhere you want for later use.
In short, the ground is somewhat leveled for ordinary mortals who request their digital certificate from home and without having a DNIe reader on their PC or a mobile phone with NFC to carry out the process, and that's because they have , there are people who don't yet no Cl@ve PIN installed on your phone.

Source: Muy Computer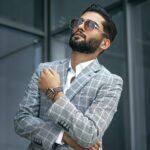 Donald Salinas is an experienced automobile journalist and writer for Div Bracket. He brings his readers the latest news and developments from the world of automobiles, offering a unique and knowledgeable perspective on the latest trends and innovations in the automotive industry.