Apple announced the new version of the iPhone operating system at the WWDC 2023 event on June 5. It also introduced iOS 17. Although the operating system does not have a revolutionary major and innovative feature, possible reactions were crushed under the introduction of Vision Pro.
Of course, as every year, the beta version of the new operating system was released this year on the day after the event. But actually "Developer Beta", which should only be open to developers, accidentally released to all iPhone users.
Apple accidentally made the version public to developers:
The Developer Beta version, normally offered to users who purchase Apple Developers for a fee, is available on Apple's website. If you want to get the version, what you need to do is pretty simple…
Enable Developer Mode on your iPhone (Settings > Privacy & Security)
Click this link to open the Apple Developer page.
Sign in to your iCloud account.
Click iOS 17 on the page.
Accept the terms and conditions.
Click the "Download" button at the top right.
On your iPhone, open Settings > General > Software Update.
Press 'Beta updates'.
Now you see the iOS 17 Developer Beta:
Warning: We also have an important warning for those who somehow want or want to get the beta version. Upgrading to iOS 17 at this stage can come with some major risks. The system in the beta version may run unstable, may cause problems in the system, things may even lead to your important information being deleted. Vulnerabilities may also be present in the beta version of the operating system.
Developer betas deal with this topic. much more sensitive. These versions are a version where developers run their own tests on the operating system and try to integrate their own applications into the new version.
What happened last night? Here is our content that we have gathered the most important developments in WWDC 2023, which will go down in history:
Perhaps Apple's biggest innovation since the initial iPhone launch: Vision Pro is introduced:
All Apple products re-walked after just 2 weeks:
iOS 17 is officially introduced:
Along with iOS 17 came new iPadOS, macOS, tvOS, and watchOS versions:
The new 15-inch MacBook Air and the new Mac Pro have also appeared. The new Mac Pro arrives with the M2 Ultra, Apple's most powerful processor yet:
Apple has revealed what is arguably Macs biggest shortcoming, its project to bring games to the Mac:
Meanwhile, the most expensive Apple product ever sold, the 2019 Mac Pro, has been discontinued in Turkey:
Source: Web Tekno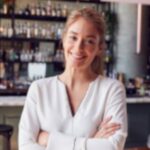 Alice Smith is a seasoned journalist and writer for Div Bracket. She has a keen sense of what's important and is always on top of the latest trends. Alice provides in-depth coverage of the most talked-about news stories, delivering insightful and thought-provoking articles that keep her readers informed and engaged.