Audio transcript received CNN features former President Donald Trump admit they withheld "secret" military information that has not been declassified.
According to the publication, the Republican admitted this during a meeting at which he discussed secret pentagon document about a possible attack on Iran.
"As president, I could declassify, but now I can't"Trump says, according to a text released CNN.
"Secret. this is classified information. Look, look at this," the former president says at some point. "It was made in the army and they gave it to me."
CNN reports that meeting happened shortly after New Yorker publish how, in the final days of the Trump presidency, Joint Chiefs of Staff Chairman Mark Milley instructed the military command to make sure Trump did not issue illegal orders and be informed if any concerns arise.
"Well, with Millie… let me see it, I'll show you an example. He said that I wanted to attack Iran. Isn't it amazing? I have a big stack of papers, it just came out. Look. It was him," Trump says, according to the transcribed text. "I was introduced to this, this off the record but they introduced me to it. It was he. It was the Department of Defense and he. We are looking at some. It was he. It wasn't me, it was him," Trump said, according to an audio recording he had access to. CNN.
Donald Trump announced this Thursday that he accused of investigating the handling of classified documentsbut assured that he was "an innocent man".
"I never thought it was possible for something similar could have happened to the former president of the United States who has received more votes than any other president in the history of our country," Trump wrote in Truth Social.
On Wednesday, the United States Department of Justice notified the Republican tycoon that his is under investigation for possession of classified documents after leaving the White House.
researchers About 13,000 documents were seized at the farm. Mar-a-Lago from a former president in Palm Beach, Florida almost a year ago. One hundred were marked as secret despite the fact that one of Trump's lawyers had previously said that all tapes with secret marks were returned to the government.
Trump has previously defended his withholding of documents, suggesting that he declassified them when he was president. However, provided no evidence of this and his lawyers refused to use this argument in the documents filed with the court.
(According to information from EFE, Europe Press And Reuters)
Source: Aristegui Noticias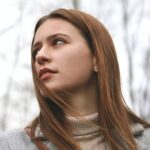 As an experienced journalist and author, Mary has been reporting on the latest news and trends for over 5 years. With a passion for uncovering the stories behind the headlines, Mary has earned a reputation as a trusted voice in the world of journalism. Her writing style is insightful, engaging and thought-provoking, as she takes a deep dive into the most pressing issues of our time.