Elon Musk, who was not the first to encounter Rogozin's madness, reacted to the statement of the head of Roscosmos.
Musk posted a screenshot with the words of Rogozin, where he talks about the inventor's participation in the "militants of the Nazi battalion" Azov "and the Marine Corps of the Armed Forces in Mariupol".
Rogozin also said that the Pentagon was also involved in the transportation of Starlink terminals. He told Russian media on May 8.
Citing the words of the prisoner of war Dmitry Kormyakov, Rogozin openly threatened the billionaire with the responsibility of helping Ukraine.

Rogozin accuses Mask of supporting Nazism / Screenshot Ilona Mask
Thus, Elon Musk is involved in the military supply of fascist forces in Ukraine. And you have to account for it as an adult, Ilona, ​​no matter how stupid you are,
Rogozin threatened not to distinguish between Nazism and fascism.
Elon Musk reacted to another scandalous statement by the head of Roscosmos – to Rogozin's words from the Azov Battalion about the defenders of Mariupol – the word "Nazi" is not what Rogozin coined.
Responding to the threats, Max also wrote an ironic tweet, jokingly bidding farewell to the subscribers.
If I die under mysterious circumstances, it was nice knowing you
Elon Musk tweeted.
This is not the first conflict between Rogozin and Mask
The dispute between Mask and Rogozin has been going on since 2014, when the head of Roscosmos threatened to cease service for the delivery of American astronauts to orbit by Russian rockets, and offered to use trampolines in this case.
When SpaceX created its own rocket a few years later, Musk ironically said that the trampoline worked.
Since then, Rogozin often tried to joke about the billionaire and sent him various comments. It seems that the pranks failed, so Rogozin began to threaten Mask and discredit his activities.
Starlink in Ukraine
Mykhailo Fedorov recently said that there are more than 10,000 Starlink terminals in Ukraine, but more are needed. The Minister also shared the statistics that the level of use of Starlink technology in Ukraine reached thousands of daily users.
Today, Starlink terminals in Ukraine primarily work for social infrastructure facilities such as:
schools,
hospitals,
village councils,
fire departments.
Starlink terminals help repair damaged communications infrastructure in areas that have been severely damaged by invaders in record time. Thus, Ukrainian specialists very quickly restored communication in the towns of the Kyiv and Chernihiv regions.
See also: Elon Musk helps Ukrainians at Starlink terminals
Source: 24 Tv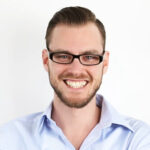 John Wilkes is a seasoned journalist and author at Div Bracket. He specializes in covering trending news across a wide range of topics, from politics to entertainment and everything in between.