iOS 17 now comes with many new features for compatible iPhones. Some of them are familiar to us on Android, and we can have others thanks to the ingenuity of the developers. An example of this sleep modeor Standby mode.
Sleep mode turns your iPhone into a smart speaker of sorts, making it useful when you leave it charging horizontally on a stand. If you like this idea and your phone doesn't have ambient mode (Android's native equivalent), get a copy of sleep mode with a free app.
sleep mode for android
If you want your Android mobile phone to be a cross between a watch and a smart speaker, you can achieve this with the help of StandBy iOS. An app that mimics iOS 17's sleep mode quite convincingly.
The app is free in its basic version, which doesn't include all the designs and shows ads (though not many), so you can try it out hassle-free before deciding whether to check it out. Meanwhile Unlimited and ad-free Pro version is very cheapcosts 0.89 euros.
With the release of iOS 17, we will undoubtedly find on Android all kinds of clones related to the functions and appearance of the Apple operating system and There are already several sleep mode clones, of less or greater quality. Standby by iOS 17 is acceptable with a mix of similarity and new designs.
The app itself is pretty simple as you'd expect. We will see when it opens different clock, calendar and various widget designs To make your phone look more beautiful when you're not using it and when it's connected. The designs are quite diverse and include versions similar to iOS 17 and other unique versions.
Some designs are not available without paying, but you can view them for a few seconds to get an idea of ​​what they look like. Some of these clocks display contextual information such as: weather in our area, some are animated, and there are even some with their own music. Some can also be customized.
What makes this app different from the handful of iOS 17 sleep mode clones currently populating Google Play is that it's pretty polished. Can be configured to start automatically when you charge your phone, something we haven't seen in other similar apps. It also has the effect of protecting the screen against possible burns.
As we mentioned, you can try the application without any problems without paying. ads appear very occasionallyEven if you're interested in getting twice the sleep mode of iOS 17, you're sure to get your reward soon for the 0.89 euros that the Pro version costs.
Standby iOS: Always on Display
Turn your device into a stylish and functional clock with a horizontal clock display in standby mode
Xataka on Android | How to prevent mobile screen from automatically turning off on Android
Source: Xatak Android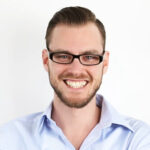 John Wilkes is a seasoned journalist and author at Div Bracket. He specializes in covering trending news across a wide range of topics, from politics to entertainment and everything in between.