Mid-generation replacement for PlayStation 5 and Xbox Series It is expected by many gamers who hope that these new models will bring some interesting new features beyond the design (although of course that has its meaning). We've had some news about the plans of both companies over the past few months, and it's interesting because looking at the moves of one and the other, there's a clear sense that they're adjusting their plans based on their rival's plans.
Regarding Microsoft, it was leaked more than a month ago that they are preparing a cheaper Xbox Series Phil Spencer said in an interview that the company is not working on a replacement midgen current generation. Of course, this threw many off because, as I mentioned before, we had news about Sony's plans in this regard, which recently released a big update for the PlayStation 5, leaving us waiting to find out what happens. the slim version, which aims to be not so slim, and with the PS5 Pro, which aims to become the most powerful model of the entire range of the current generation.
From this point of view, it would almost seem that Microsoft has thrown in the towel on this generation, with the sole exception of the one-terabyte Xbox Series S, and that it has decided, in addition to games, of course, to devote all the resources necessary to legal battles to try to complete the purchase of Activision Blizzard King. However, and precisely as a result of this Today we know that Spencer had a surprise in his pocket.
As we already know, the US FTC was one of the organizations that put the most opposition to the purchase, which has Frforced Microsoft to submit a huge amount of information to the regulator, information that in many cases is confidential but leaked one way or another. Just a few hours ago we told you about Microsoft's plans for cloud gaming due to these leaks, and yesterday we saw another document that suggested that we'll have to wait until at least 2026 for The Elder Scrolls VI.
Well, now we find another leak that reveals that Phil was telling the truth…but only half the truth, because in fact there were already plans for it. And according to a document accessed by The Verge, the next-gen replacement for the Xbox Series will arrive between August and October 2025. And no, that doesn't mean they're thinking of launching in that time frame, no, it's that they're anticipating a launch Ellenwood 1 terabyte at the end of August and Brooklyn 2 terabytes at the end of October.
Of course, at this point you're most likely wondering what Ellenwood and Brooklyn are, although you've probably already figured that out, and in all likelihood you're right: They are the code names of the two new Xbox series (the first S and the second X) that They will hit the market in 2024, with these storage capacities and which will be announced a little earlier, as we can see in the chart that it is on the divide between June and July. However, in addition to that, in the same document we can also see that Microsoft plans to bring them to market with additional storage capacities during the second half of its fiscal year 2025 (which corresponds to the first half of the calendar year 2025).
But it doesn't end there, and apart from Ellenwood and Brooklyn, whose technical specifications we'll see below, the document mentions a third console codenamed Utherwhich although the first thing that comes to mind is that it may be a Pro variant of this generation, when we see the specifications listed in the document, we see that it matches the Brooklyn in all points, which makes us think more about a customizable Brooklyn variant, in in line with what the company already offers for the Xbox Elite Series 2. However, this model is not considered in the schedule because it is still in development.
You can see in the following table models and specifications:
Without a doubt, the first thing that stands out about the new Xbox series models is visuals Brooklyn cylindrical design, an interesting departure from the rectangular approach so prevalent in this sector. What's really remarkable, however, is that from what we can read, Microsoft has decided to bet solely on the format All digitalIt is Xbox Series X evolutions (Brookyn and Uther) will not have an optical drivean admittedly rather risky move that represents the next step in the demise of the physical format.
Otherwise, in addition to two terabytes of storage in Brooklyn (expected increase, given the removal of the optical drive), we do not see significant differences between the current and future models, the Xbox Series S remains with a GPU with a computing capacity of 4 teraflops and 10 gigabytes of memory, while the Series One is therefore marked as designed to offer optimal performance at 1080p, while the other targets 1440p. Of course, theory is one thing and what reality shows us is another. The only notable thing is found in the improvement of the wireless connection jump to WiFi 6E.
Here are the full specs of both Xbox models in the leaked document:
Xbox Series X "Brooklyn"
Xbox Series S "Ellenwood"
And here's the schedule with expected release dates (and yes, there's talk of controllers too, we'll talk about those a bit later):
In this event, and unless there are changes to the plans set forth herein, Xbox Series S "Ellenwood" will be on sale at the end August 2024 and his price will be 299 dollars.
from his side Xbox Series X "Brooklyn" will be on sale at the end October 2024 and his price will be 499 dollars.
Xbox controller
The leaked document not only tells us about Microsoft's plans for the Xbox Series, but also reveals that a few months before, at the end of May, we will have a new version of the Xbox controller codenamed Sebilewhich has been redesigned to offer more accurate haptic feedback and will include an accelerometer for gyro support, and whose software will also be updated to make device pairing and direct cloud gaming easier than the current model.
This is a table related to the news that will arrive with Sebil as well as Igraine, which we will talk about below:
Again, as with the consoles with Brooklyn and Uther, we find the XDL reference along with another codename, in this case Igraine, but In this case, there are differences in content.or which is included in the controller, with the USB C to A cable in Sebile, to which we need to add USB C to C in Igraine, and also what appear to be different headphone options for the XDA marked model. However, there is no difference in what we can expect in terms of its features and performance. Therefore, we can conclude that We also have a customizable modelsuch as the current Xbox Elite Series 2.
Source: Muy Computer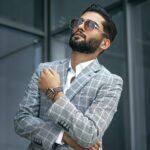 Donald Salinas is an experienced automobile journalist and writer for Div Bracket. He brings his readers the latest news and developments from the world of automobiles, offering a unique and knowledgeable perspective on the latest trends and innovations in the automotive industry.