Automaker Volvo Cars said Tuesday it will end production of all current diesel models by early 2024 as part of a full transition to electric vehicles.
This was reported by Reuters, as reported by Ukrinform.
"Within a few months, the last Volvo car with a diesel engine will be produced, making Volvo Cars one of the first traditional car manufacturers to take such a step," the Swedish company said in a statement.
Volvo has committed to switching to electric cars by 2030.
Although the majority of Volvo cars sold in Europe in 2019 were diesels, in 2022 their share accounted for only 9% of the company's sales. The article states that 33% of the automaker's sales in August this year were electric or hybrid models.
At the same time, Volvo did not say how many of the remaining 67% of models run on diesel fuel and how many on gasoline.
Sales of diesel cars in Europe have fallen sharply following the scandal with Volkswagen over cheating on the amount of carbon emissions released into the atmosphere. While diesel cars accounted for more than 50% of new car sales in Europe in 2015, in July 2023 this figure was just over 14%.
As reported, in September 2015, the US Environmental Protection Agency (EPA) discovered that the German concern Volkswagen AG had installed software that reduces actual gas emissions by several times. The "diesel scandal" reduced the company's market value by 21 billion euros compared to September 18 of the same year.
Source: Ukrinform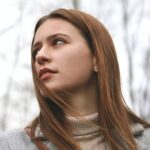 As an experienced journalist and author, Mary has been reporting on the latest news and trends for over 5 years. With a passion for uncovering the stories behind the headlines, Mary has earned a reputation as a trusted voice in the world of journalism. Her writing style is insightful, engaging and thought-provoking, as she takes a deep dive into the most pressing issues of our time.