iOS 17 includes a small but much-needed change to the way QR codes are scanned using the Camera app. With this year's update, the button that appears when you scan the QR code now appears at the bottom of the Camera app, just above the shutter button, and does not move…
When Apple introduced support for scanning QR codes with the iPhone's Camera app in iOS 11, a pop-up appeared at the top of the interface as if it were a push notification. Apple redesigned the interface in iOS 13 by placing a yellow button on the camera viewfinder itself. Problem? When you moved the camera, that yellow button moved.
This design has been a stumbling block for many users, especially as the popularity of QR codes has skyrocketed since the pandemic. This is like a cat-and-mouse game trying to click the QR code button.
But in iOS 17, Apple finally addressed this complaint. Now when you scan a QR code, the corresponding button appears at the bottom of the camera interface, just above the camera shutter button. This makes it easy to press with one hand and you don't have to keep track of the button while on the move.
If I have one complaint, it's that the yellow button should be larger and easier to press. Still, it's a step in the right direction.
iOS 17 is now out of beta and available to everyone. You can learn more about this year's update in our detailed news. The update includes standby mode, interactive widgets, a fully updated autocorrect engine, and more. This is one of the small changes that will greatly improve the quality of life. What do you think about the new design? Let us know in the comments. Source
Source: Port Altele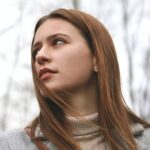 As an experienced journalist and author, Mary has been reporting on the latest news and trends for over 5 years. With a passion for uncovering the stories behind the headlines, Mary has earned a reputation as a trusted voice in the world of journalism. Her writing style is insightful, engaging and thought-provoking, as she takes a deep dive into the most pressing issues of our time.