Researchers from the European Institute of Underwater Archeology (IEASM) have discovered ancient treasures among the ruins of the sunken city of Tonis-Heraklion, located off the coast of Egypt. About 2,300 years ago it was considered one of the largest ports in the Mediterranean.
According to scientists' theory, the Nile River, also called Nile Venice, was flooded due to numerous earthquakes and tsunamis caused by them. This occurred approximately in the mid-2nd century BC. e.Later, approximately 110 square kilometers of the Nile delta was flooded.
The sunken city was discovered in 2000, but researchers still find various treasures among its ruins. This time, ancient artifacts were stored on the site of the temple of the god Amun, one of the most important gods of the ancient Egyptian pantheon.
The finds include numerous valuable ornaments, including silver ritual tools, gold items, and fragile alabaster vessels for perfumes and ointments.
"The discovery of such fragile objects that have survived the disasters that have occurred here is extremely impressive," said IEASM director Frank Goddio.
The ruins of a Greek temple dedicated to Aphrodite, the goddess of love, were also discovered near the temple for the first time. Among these there were also bronze and ceramic products.
This confirms the theory of scholars that the Greeks who were allowed to trade and settle in the city during the reign of the pharaohs of the Saite dynasty (664-525 AD) were among the mercenaries guarding the approaches to the port. Source
Source: Port Altele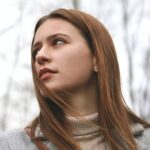 As an experienced journalist and author, Mary has been reporting on the latest news and trends for over 5 years. With a passion for uncovering the stories behind the headlines, Mary has earned a reputation as a trusted voice in the world of journalism. Her writing style is insightful, engaging and thought-provoking, as she takes a deep dive into the most pressing issues of our time.