The flying car AirCar was introduced at the TEKNOFEST festival held in Izmir.
This was reported by Ukrinform with reference to TRT Haber.
"This is a vehicle that can reach a speed of 120 kilometers and has a range of 50 kilometers. You can come here from Konak (Izmir district) in 7 minutes with this vehicle," he said.
According to him, flight tests of the corresponding car, whose weight is 450 kg, have already been carried out.
"We made nearly 100 test flights. During the test flights, we keep it in the air for about 15 minutes. These test flights are carried out within 30-40 meters," he said.
The flying car was introduced at the technofestival organized by the Turkish Ministry of Industry and Technology and the Turkish Technology Team Foundation.
According to Ukrinform's news, Turkey's largest technology festival, TEKNOFEST, is being held this year in Istanbul, Ankara and Izmir, the three largest cities of the country, as part of the celebrations of the 100th anniversary of the Republic of Turkey.
Photo: www.trthaber.com
Source: Ukrinform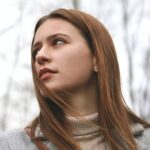 As an experienced journalist and author, Mary has been reporting on the latest news and trends for over 5 years. With a passion for uncovering the stories behind the headlines, Mary has earned a reputation as a trusted voice in the world of journalism. Her writing style is insightful, engaging and thought-provoking, as she takes a deep dive into the most pressing issues of our time.