As an IT company, S3S focuses on advanced storage and server solutions. Mercuron specializes in strengthening indoor 4G and 5G networks, ASTRID and long-distance radio connections.
The takeover is a logical step forward for both sides. S3S is thus expanding its market segment horizontally and strengthening its position in the IT sector. Mercuron has recorded good growth in the last three years, which can now be continued sustainably with the help of S3S.
With this acquisition, Christophe Dekeukeleire and Roel De Frene, managers of S3S, want to prepare Mercuron for the international market while building a local certified partner network.
The investment group Gumption will leave Mercuron's activities, while co-partner Bracke Xavier will remain on board to further expand the partner network.
With more than 1,000 operating locations in Belgium, Mercuron is the market leader in its niche.
Dekeukeleire and De Frene: "We will position Mercuron as an important international player. We are confident that the synergy between S3S and Mercuron will lead to dynamic growth and innovation in the area of ​​5G Edge technological developments."
Source: IT Daily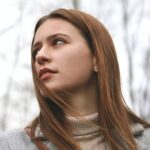 As an experienced journalist and author, Mary has been reporting on the latest news and trends for over 5 years. With a passion for uncovering the stories behind the headlines, Mary has earned a reputation as a trusted voice in the world of journalism. Her writing style is insightful, engaging and thought-provoking, as she takes a deep dive into the most pressing issues of our time.