Almost a year after ChatGPT's 'backfire', there are those of us who have integrated it into our daily lives for many things. So it was with great joy that the official ChatGPT app arrived on Android in July. This, in theory making OpenAI's AI more accessible. But that's in theory.
After using ChatGPT on my mobile phone for a few months, I discovered this: I have more advantages than using the app without. I actually still log in but not through the app. And despite all the preferences of each person, I think it is best to delete them.
Space saving, a clear long-term advantage
I'm not going to lie, the ChatGPT app (available on Google Play) works very well on Android as a general rule. Of course, at least in recent months I noticed it has more jerks than using the web version. The application, which is nice with its animations and vibration effects when receiving a response, sometimes stops responding. It's as if it had no connection whatsoever.
But, Storage is key to my decision to delete it. If the application is used frequently, it stores a conversation history, which can be problematic, especially on mobile phones that are low on storage or do not want to use ChatGPT.
And I'm not only concerned about what the app itself covers, but also files stored in cache They can also take up a lot of space in the long run. Even though we can always clear the cache like any other app, it ends up being tedious.
The web version keeps loading with news
Alternative You can use it quickly and without taking up space. It's still on the internet. Okay, it's true that it doesn't feel as smooth and nice, but it's the same and even more functional. And continuing to access it quickly is mainly due to the possibility of creating a shortcut to the web.
This shortcut looks like another app icon, and although ChatGPT isn't actually a web app, it works fine in the browser. Also, we do not lose our other advantages. make a voice queryBecause ultimately what the app does is transcribe what we say; This is something we can do as standard with Google voice dictation on the ChatGPT website and, in my experience, better understood by the system.
But space isn't everything. ChatGPT on the web continues to roll out new features in the app. For example, see the ability to access ChatGPT Plus, which is based on GPT-4 and not GPT-3.5. It is also a version that continues to receive new features such as the already announced Internet browsing compatibility, which allows ChatGPT to feed its responses with data obtained from the Internet, which is currently its biggest drawback.
Like this, The sacrifices made when switching to the web version are eventually compensated. So, if you use the app quite often, it may not make sense to install the app if you use it very little (even if it takes up very little space), as it will take up more space.
Xataka on Android | Seven tips to free up space on your Android mobile phone
Source: Xatak Android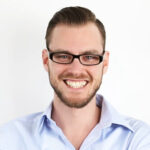 John Wilkes is a seasoned journalist and author at Div Bracket. He specializes in covering trending news across a wide range of topics, from politics to entertainment and everything in between.