Chinese smartphone manufacturer Vivo has officially launched its own operating system called BlueOS. The company announced the new operating system at the 2023 Vivo developer conference.
Vivo says it started development on BlueOS in 2018 and that the operating system was designed to overcome the limitations of the Android app ecosystem. It is also the first operating system in the world to use the Rust programming language.
Vivo's own operating system: BlueOS
BlueOS has three main features: intelligent interaction, smoother user experience, and user data security. The operating system is designed to support large models and multi-modal interactions; This means it can understand and respond to different input methods, including voice, text, gestures, and even brain waves.
BlueOS also supports the BlueXlink connection protocol, which uses a distributed design concept and is compatible with standard protocols. It allows data to be transferred and accessed freely and securely between multiple devices.
In terms of performance, Vivo says BlueOS reduces memory usage by 67% and improves processing efficiency by 48%. It also has a super correspondence engine that can increase response speed by 18%.
On the security front, Vivo says its Rust-based BlueOS framework is less susceptible to vulnerabilities caused by memory misuse.
It can also run on a variety of devices, including those with 32 MB of RAM. This makes it a suitable option for a wide range of devices, from smart home appliances to wearables.

However, Vivo has not announced plans to install BlueOS on its smartphones at an early stage. This means Funtouch OS and OriginOS will remain the default operating systems for Vivo smartphones.
Vivo's upcoming smartwatch, Vivo Watch 3, is the first device to ship with the BlueOS operating system. It will be available along with Vivo X100 series smartphones on November 13.
Source: Port Altele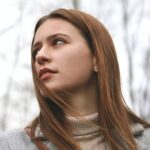 As an experienced journalist and author, Mary has been reporting on the latest news and trends for over 5 years. With a passion for uncovering the stories behind the headlines, Mary has earned a reputation as a trusted voice in the world of journalism. Her writing style is insightful, engaging and thought-provoking, as she takes a deep dive into the most pressing issues of our time.