President of the United States Joe Biden signed a bill on the allocation of aid to Ukraine in the war with Russia. This was reported in the White House. Biden is currently visiting South Korea, so the bill was brought here from the United States to sign.
US President Joe Biden signed a law that provides $40 billion in aid to Ukraine until the end of fiscal 2022, that is, September 30.
"On Saturday, May 21, 2022, the President signed the law: HR 7691. The Law on Additional Appropriations in Ukraine, 2022, which provides for the fiscal year 2022 additional emergency allocations to federal agencies to respond to the situation in Ukraine and provide assistance to him," – he said. in the message.
On May 19, the United States Senate supported a bill to raise funds for military and economic support to Ukraine.
On May 10, the bill was supported by the US House of Representatives (Congress). The law provides nearly $20 billion for the Pentagon – three billion more than originally requested by the White House.
The new aid package provides Ukraine with $6 billion in weapons, including training, equipment and support, and more than $8 billion to replenish U.S. military supplies, which have been declining due to arms supplies to Ukraine. Approximately $4 billion in funding will go to strengthen US forces in the European region. More than $8 billion will go to Ukraine's economic support.
We remind you that the USA delivered an additional 155 mm howitzer to Ukraine. On Thursday, May 19, the United States announced that it has provided Ukraine with another $100 million security package. Source
Source: Port Altele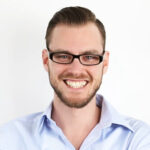 John Wilkes is a seasoned journalist and author at Div Bracket. He specializes in covering trending news across a wide range of topics, from politics to entertainment and everything in between.