The Armed Forces of Ukraine are increasingly using foreign weapons to fight against Russian invaders. There were photos of the Ukrainian army with the LMP-2017 mortar published in social networks. In early February, it became known that Poland had delivered light mortars to Ukraine, even before the full-scale invasion of Ukraine by Russian troops.
On February 4 this year, Polish Prime Minister Mateusz Morawiecki announced the transfer of these weapons to Ukraine during his visit to the Zakłady Mechaniczne Tarnów defense facility. Then it was announced that Poland will deliver 60 mm light mortars and 40 mm grenade launchers to Ukraine.
They were to give them more than 100 LMP-2017 60 mm caliber light infantry mortars and 1,500 ammunition. The LMP-2017 light infantry mortar is used to destroy manpower, light fortifications, as well as optically visible semi-direct fire firing positions and military equipment on the battlefield at any time of the day and in any weather conditions. The manufacturer offers the LMP-2017 in two calibers: 59.4 mm and 60.7 mm polish according to STANAG 4425.2. The mortar could shoot "from the hand" of ammunition weighing 2.3 kg. Source
Source: Port Altele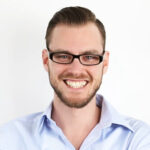 John Wilkes is a seasoned journalist and author at Div Bracket. He specializes in covering trending news across a wide range of topics, from politics to entertainment and everything in between.