Wunderman Thompson Intelligence conducted a survey of people about what they know about the commodity world, cryptocurrencies and NFT. Apparently, most of them have no idea what it is.
Interviews were conducted with people between the ages of 16 and 65 living in the United States, Great Britain, and China. It turns out that 74% of them have heard of the metaverse at least once. This figure has doubled compared to the previous year.
However, only 15% of those surveyed said they knew what the metaverse was and could explain it to another person. At the same time, 74% of respondents still believe that the meta-universe is the future. 60% believe this is the next big step in the evolution of e-commerce.
As for cryptocurrency, only 15% of those surveyed understand what it is and are able to explain the concept to other people. 42% of them have purchased digital currency before.
Source: Port Altele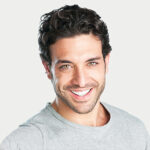 I'm Maurice Knox, a professional news writer with a focus on science. I work for Div Bracket. My articles cover everything from the latest scientific breakthroughs to advances in technology and medicine. I have a passion for understanding the world around us and helping people stay informed about important developments in science and beyond.