Microsoft continues to develop the idea of ​​merging Windows and Android. The company recently announced that it has released an update to the Windows Subsystem for Android for the current operating system. One of the main innovations is the transition to Android 12.1 (12L). The current current version is based on Android 11. Initially, the update is only available on the Development Channel. Not everyone knows when it will arrive.
Microsoft notes that upgrading to Android 12.1 may prevent some apps from working. It doesn't specify what exactly, but it's probably related to some old program.
The update also improves Android's integration with Windows. For example, pop-up messages are displayed first as Windows notifications. The taskbar now shows whether Android is accessing your microphone or your location. The company also says that Android apps should work better after you wake your computer from standby. Instead of starting over, they should pick up where they left off. Source
Source: Port Altele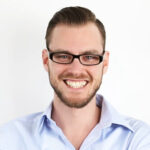 John Wilkes is a seasoned journalist and author at Div Bracket. He specializes in covering trending news across a wide range of topics, from politics to entertainment and everything in between.