The Armed Forces of Ukraine will receive 105 mm L119 trailer howitzers. According to The Defense Post, Ukrainian gunners will be trained by the New Zealand army. Today, the New Zealand government announced plans to train a number of Ukrainian soldiers to use field artillery.
Prime Minister Jacinda Ardern said her cabinet has agreed to send 30 New Zealand Defense Force (NZDF) soldiers to Europe to train Ukrainian artillery to use the 105mm L119 howitzer.
"We have made it clear that Russia is attacking Ukraine, that such an open attack on the innocent lives and sovereignty of another country is wrong," Ardern said. Our response included not only condemnation of Russia, but also practical support for Ukraine."
Training of Ukrainian military experts by experts from New Zealand will begin in June and will last until the end of July. Training for each service will take about a week, training is planned for 230 Ukrainian artillerymen. In total, about 30 ball accounts will be prepared.
Training will be coordinated by the United Kingdom, which will provide the flight of New Zealand troops and provide ammunition and other necessary training equipment. In return, New Zealand will deliver about 40 gun sights to Ukraine, as well as a small amount of training ammunition.
Previously, New Zealand sent a C130 Hercules aircraft and NZDF personnel to Europe to provide reconnaissance, transport and logistics equipment to Ukraine. It was reported last month that Britain could deliver 105 mm light howitzers to Ukraine.
The L119 is a light 105mm trailer gun designed to support infantry, airborne troops and assault teams. The howitzer is manually loaded and can effectively destroy light armored vehicles and infantry. Depending on the ammunition, the maximum range of the shot can be between 11,500 and 19,000 meters. Source
Source: Port Altele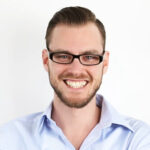 John Wilkes is a seasoned journalist and author at Div Bracket. He specializes in covering trending news across a wide range of topics, from politics to entertainment and everything in between.