The Federal Communications Commission (FCC) announced new rules aimed at protecting consumers from SIM swapping and port fraud, which have become increasingly common in recent years.
SIM swapping occurs when fraudsters trick mobile operators into transferring the victim's phone number to a new SIM card, effectively taking control of their account. Porting fraud involves transferring the victim's number to another operator without their permission.
These scams have become so common that an entire industry has begun supporting them. SIM swapping is also used to target and hack the networks of large organizations.
The new FCC rules require wireless providers to implement secure authentication methods before providing a customer's phone number and to promptly notify customers of any SIM card change or port requests. However, the rules are not specific about what secure authentication or push notification is.
While the FCC's action is a step in the right direction, the effectiveness of the new rules is not yet known. The challenge is to implement effective security measures when dealing with a variety of carriers with varying levels of employee training and security culture.
In the meantime, consumers should take steps to protect themselves, such as enabling PIN or verbal password protection for their accounts and following additional security measures recommended by the Federal Trade Commission.
Source: Port Altele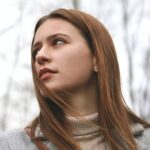 As an experienced journalist and author, Mary has been reporting on the latest news and trends for over 5 years. With a passion for uncovering the stories behind the headlines, Mary has earned a reputation as a trusted voice in the world of journalism. Her writing style is insightful, engaging and thought-provoking, as she takes a deep dive into the most pressing issues of our time.