Ismail Haniyeh, head of the political wing of the Islamist group Hamas, said on Tuesday that he close to concluding a truce with Israel, after a month and a half of war that has left more than 14,500 people dead, the vast majority of them in the Gaza Strip.
"The movement conveyed its response to the brothers in Qatar and the mediators, and "We are close to concluding a truce agreement," Haniyeh, who has been in exile in Qatar for years, said in a brief statement posted on Telegram.
In addition, Izzat al-Rishq, one of the senior Hamas officials, also confirmed the advanced state of negotiations and added that details of the agreement would be announced by Qatar and Egypt.
The Israeli government has repeatedly cautioned against trusting media reports about a possible agreement and has stressed that will formally notify the public if an agreement is reached.
The agreement will include the release fifty children and women in exchange for one hundred Palestinian captives, a five-day pause in hostilities, during which Israel will also not be able to use its surveillance drones.
Israel declared war on Hamas on October 7 following an attack by the Islamist group that included rocket fire and the infiltration of about 3,000 militias who They killed about 1,200 people and kidnapped more than 240. in Israeli villages near the Gaza Strip.
Israeli air, naval and ground forces have since counterattacked the Palestinian enclave, where there are already more than 13,300 dead, most of them children and women, and more than 6,500 missing people who may have been trapped under the rubble, so the death toll could be even higher.
Added to this tens of thousands were injured and more than 1.7 million people were displaced -more than two thirds of the entire population – who live in a serious humanitarian crisis due to shortages of water, food, electricity, medicine and fuel.
You might be interested > 31 babies rescued from Al-Shifa Hospital in the Gaza Strip | video
In this context, international pressure for a ceasefire has intensified, and last week the UN Security Council approved a ceasefire agreement. resolution on the establishment of military pauses and humanitarian corridors in the Gaza Strip after four unsuccessful attempts since the beginning of the conflict.
Israel, which has vowed to end Hamas – a group it considers terrorist like the United States and the European Union – has so far refused a ceasefire and even rejected a UN resolution, arguing that "It is divorced from reality and devoid of meaning."
But pressure for a ceasefire is also being felt inside Israel's borders, especially from relatives of Hamas hostages who They advocate a truce in exchange for the return of their loved ones.
On Monday evening at the military barracks in Tel Aviv, Israeli Prime Minister Benjamin Netanyahu and his military cabinet: They met with the families of the hostages.
The President assured that the two goals of Israeli forces in the Gaza Strip are: destruction of Hamas and rescue of hostages and that both missions are of equal importance.
This angered many relatives who felt that The priority must be to rescue the hostageseven if it means negotiating with Hamas.
Source: Aristegui Noticias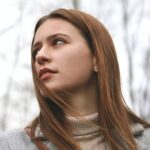 As an experienced journalist and author, Mary has been reporting on the latest news and trends for over 5 years. With a passion for uncovering the stories behind the headlines, Mary has earned a reputation as a trusted voice in the world of journalism. Her writing style is insightful, engaging and thought-provoking, as she takes a deep dive into the most pressing issues of our time.