The armored personnel carrier BTR-80 of the Russian occupation forces was hit and damaged by a grenade launcher. The successful attack on enemy armored vehicles is evidenced by a published video. To defeat the armored personnel carrier, the fighters used a German grenade launcher RGW90 MATADOR. It was reported that the clash took place in the north of Kharkov.
The enemy BTR-80 was destroyed by the sabotage and reconnaissance group of the KRAKEN special unit. Soldiers of the Ukrainian unit were advancing through the forest and found an armored personnel carrier of the Russian occupation forces moving in an open area near the forest. After the discovery of enemy equipment, it was decided to destroy it. After the first hit, the Russian BTR-80 was damaged and tried to hide in the forest, during which it was hit a second time by a grenade launcher.
After entering the forest road, the armored personnel carrier stopped and was attacked again by a Ukrainian unit and received several hits and never moved again. The fate of the Russian invaders who boarded the armored personnel carrier was not disclosed.
Surveillance of enemy armored vehicles was carried out with the help of a drone, which recorded the successful actions of the fighters of the sabotage and reconnaissance group of the Ukrainian special unit KRAKEN. In March, it became known that the Ukrainian Defense Forces will receive the German RGW90 MATADOR grenade launchers.
The MATADOR (Man-portable Anti-Tank, Anti-DOoR) is a disposable 90mm hand-held anti-tank grenade launcher developed in collaboration with Germany, Israel and Singapore. The range of ammunition for the grenade launcher is designed to destroy tanks, vehicles, infantry, buildings. There are also smoke and lighting ammunition. Source
Source: Port Altele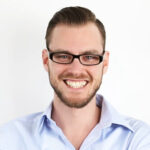 John Wilkes is a seasoned journalist and author at Div Bracket. He specializes in covering trending news across a wide range of topics, from politics to entertainment and everything in between.