UK Prime Minister Boris Johnson is urging partners to agree on a decision on the transfer of multiple rocket launchers to Ukraine. He said this in an interview with Bloomberg.
Johnson emphasized that Ukraine needs such support, because such systems allow hitting targets at much greater distances. He also supported Ukraine's stance on the impossibility of peace talks involving concessions to the region.
"How can you bargain with a crocodile eating your left leg? He (Putin, ed.) cannot be trusted"Boris Johnson commented on the talks with Russia.
The publication states that Ukraine has asked its partners to provide MLRS, as it is necessary to stop the advance of Russian troops in the Donbass.
This request was met with some caution, as it could bring Ukraine's direct conflict with Russia even closer. They also note that Western MLRS can be more effective than Russian ones, but their use can lead to the shooting down of missiles in Russia – this can be intentional or accidental.
However, Johnson stressed that such systems "will allow them (the Ukrainians) to defend themselves against very brutal Russian artillery". The British Prime Minister stressed that this is the way the world must go in order to provide MLRS to Ukraine. It will be reminded that next week the US must approve a decision on the transfer of weapons to Ukraine, especially HIMARS systems. Source
Source: Port Altele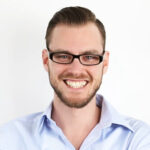 John Wilkes is a seasoned journalist and author at Div Bracket. He specializes in covering trending news across a wide range of topics, from politics to entertainment and everything in between.