Devices for detecting mines in the fields were developed by students of the scientific research center "VNTU-FRENDT" at the Polytechnic University of Vinnytsia. This is reported by "Public Broadcasting of Ukraine". According to Rector Viktor Bilichenko, work on the inventions took three months.
"First the drone maps the terrain, then the operator with these devices develops a diagram of the tractor's route, if a dangerous object is found, the information is transmitted to the drone and the point where it is fixed, and then people neutralize it with minimal risk to life," says Viktor Bilichenko.
It is not possible to use devices for mine clearance of facilities or streets, – Says Viktor Bilchenko. These devices will be tested in August, – Says Vitaly Shuberanskii, the founder of the company "FRENDT".
"The setup is attached to the tractor, has a large capture area. And the concept is such that instead of nozzles, there will be sensors to analyze at depths of up to 1 metre," says Shuberanskyi.
They will be tested in August because the device still needs to be finalized. – says Shuberansky.
And it needs to be patented. However, the university has no money for it. Its developers estimate its cost at an average of $10,000.
Source: Port Altele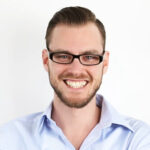 John Wilkes is a seasoned journalist and author at Div Bracket. He specializes in covering trending news across a wide range of topics, from politics to entertainment and everything in between.