The US military plans to counter the hypersonic weapons of China and Russia with the help of balloons. The Pentagon may begin using aerostats to support hypersonic missile detection satellites. Politico writes about it.
"This idea may sound like science fiction, but Pentagon budget documents show that the technology has moved from the Defense Department's science sector to the military," the publication said.
The Pentagon has spent approximately $3.8 million on the balloon development project over the past two years, and the agency plans to spend $27.1 million on these needs in fiscal 2023. Drop-shaped balloons will move with the help of artificial intelligence algorithms.
"High or very high altitude platforms have many advantages due to patrol time, maneuverability and flexibility for multiple payloads," said Tom Karako, representative of the Center for Strategic and International Studies. Said.
Source: Port Altele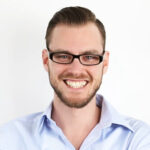 John Wilkes is a seasoned journalist and author at Div Bracket. He specializes in covering trending news across a wide range of topics, from politics to entertainment and everything in between.