Ukrainian volunteers received an export license from Italy for the purchase of new armored vehicles for the Armed Forces. Yuriy Biryukov said that Ukrainian soldiers will receive 11 MLS SHIELD armored vehicles designed and manufactured in Italy by the TEKNE company.
The MLS SHIELD armored vehicle is a medium weight tactical wheeled armored vehicle with a high level of internal explosive protection combined with ballistic protection that can be scaled according to operational conditions.
The armored vehicle has a total length of 6.1 m, a width of 2.5 m and a height of 2.6 m, its curb weight is 11,500 kg and the allowable total weight of the vehicle is 15,000 kg.
MLS SHIELD can accommodate ten people (including driver and commander), 2 seats in the front + 6/8 seats in the rear. The car is equipped with two doors on the sides and a rear ramp.
The maximum range is 500 km, the turbo diesel engine has a capacity of up to 360 hp. With a 6-speed automatic transmission.
Source: Port Altele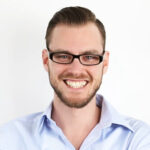 John Wilkes is a seasoned journalist and author at Div Bracket. He specializes in covering trending news across a wide range of topics, from politics to entertainment and everything in between.