Windows 11 users have complained about OS updates. This was reported by Neowin.
As media journalists noted, owners of Windows 11 computers complained about the KB5014668 update. According to users, they tried to install the new version of the operating system, but encountered problems. Experts assumed that the error was due to the accidental release of the update. The release of the update took place on June 23.
The irony, according to the authors, was that the KB5014668 update was supposed to fix a number of system issues. Specifically, the update was supposed to resolve a bug that Windows 11 could not be updated to new versions. As the journalists pointed out, it is obvious that Microsoft engineers have not been able to eliminate the old problem.
However, some users managed to install the new update on their computers. As an example, the authors cited a user nicknamed CamiAraceli, who contacted Windows technical support representatives and installed the update after restarting the computer several times.
Source: Port Altele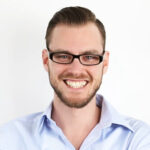 John Wilkes is a seasoned journalist and author at Div Bracket. He specializes in covering trending news across a wide range of topics, from politics to entertainment and everything in between.