There was speculation that Apple would not use BOE as a supplier for the upcoming iPhone 14 OLED display, but a recent report from China says the Chinese company will begin mass production of iPhone 14 displays for Apple. BOE's status as an OLED supplier for the iPhone 14 has recently come under scrutiny due to changes in the iPhone 13's design. BOE was accused of unilaterally altering some panel design elements.
BOE display panels for the iPhone 14 were reportedly approved by Apple last week. This paves the way for the company to meet its supply target by starting production this month. While mass production will begin at the end of July, panel shipments will begin as of September. September is traditionally a busy month for Apple as it usually announces its new iPhones.
BOE is expected to supply up to 5 million iPhone 14 displays, about 5.6% of the 90 million units Apple needs. Samsung takes the bulk of the order – 60 million units (~67%). BOE will only supply 6.1-inch LTPS OLED panels for the vanilla iPhone 14 model. It is unclear what the distribution of panels will be on the different models in the iPhone 14 series. If the news is confirmed, BOE will offer this service to Apple for the third time after launching the iPhone 12 and iPhone 13. provided any details on the subject at this time. Source
Source: Port Altele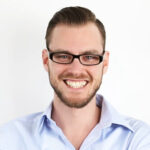 John Wilkes is a seasoned journalist and author at Div Bracket. He specializes in covering trending news across a wide range of topics, from politics to entertainment and everything in between.