Russia is looking for ways to carry out cyber attacks on targets in the European Union and NATO member states.
This is stated in the declassified report of the Center for Communications Security, the Canadian special service responsible for external radio-electronic intelligence, the text of which was read by the Ukrinform correspondent.
"By our estimation, Russia is almost certainly developing cyber capabilities for use against targets in the EU and NATO, including the United States and Canada," the document says.
It is stated that the critical infrastructure in these countries may become the target of Russia.
In addition, Russia has "increased cyber espionage against NATO member states in response to the Alliance's support for Ukraine." "According to our estimates, the scale and severity of cyber operations related to the Russian invasion of Ukraine were almost certainly greater and more frequent than is known from open sources," the intelligence service said.
"Russian cyber operations sought to weaken, disrupt, destroy and discredit the work of the Ukrainian government, army and economy, to gain control over critical infrastructure and reduce the access of the Ukrainian people to information," said the Center for Communications Security. "State-sponsored Russian cybergroups are very likely to continue their actions in support of Russian strategic and tactical military objectives in Ukraine," intelligence officials said.
The Center for Communications Security is a Canadian intelligence agency responsible for foreign electronic intelligence. A few years ago, a special department was created under it, which deals with cyber protection. The intelligence agency has the mandate to conduct preventive cyber operations designed to prevent disruption of Canadian systems.
Source: Ukrinform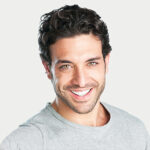 I'm Maurice Knox, a professional news writer with a focus on science. I work for Div Bracket. My articles cover everything from the latest scientific breakthroughs to advances in technology and medicine. I have a passion for understanding the world around us and helping people stay informed about important developments in science and beyond.