Bursa with its qualified industrial zones, geographical location between Istanbul and Anatolia, logistics facilities and infrastructure; It was the first city to be selected for TEKNOSABs, which are expected to grow in number as new generation, high technology industrial zones. Recently, an agreement was signed between Mikrolink and TEKNOSAB, which cooperates with leading companies in the field of telecommunications and information solutions for the installation and operation of data centers and communication infrastructure.
Bursa TEKNOSAB, which will be implemented as an industrial center that will lead the transformation of advanced technology; It will accelerate efficient production with its smart factory buildings, safe and sustainable production model, technological infrastructure and renewable energy sources. The project will lead the structural transformation of not only Bursa but also the industry of the country. TEKNOSAB, where 11 different sectors from the aerospace industry to the rail systems industry, from health technologies to renewable energy technologies will meet; It will be located on an area totaling 8.5 million square meters and will house nearly 140 large-scale companies, the smallest of which is 15 thousand square meters.
"We are proud to participate in this important project, which is planned as the technological base of the industrial sector in our country, with our technology"
Mikrolink, operating as a global systems integrator establishing telecom infrastructures in the international arena, will bring added value to TEKNOSAB with the solutions it produces. Under the signed agreement, Mikrolink Deputy General Manager Taşkın Öktem, who undertook the most critical and important works, including the data center in the region, said: "TEKNOSAB is a special project that attracts attention with the combination of technology, innovation and sustainable energy management and logistics. As Mikrolink, with our experience of almost a quarter of a century, we participate in projects that will improve the future of the world, and we are proud to participate in this important project, which is planned as the technological foundation of the industrial sector in our country, with our technology.With its advanced technology and key sectors, TEKNOSAB, a new generation industrial zone, will accelerate production and be positioned as a center that exports products to all over the world.I am there fully convinced that our involvement in such a critical and valuable project with our expertise , engineering strength and technology will add value to the project."
TEKNOSABs, which will also increase employment in the region, will produce innovative approaches to the changing demands of the new era with the different sectors it contains.
Source: (BYZHA) – Beyaz News Agency
Source: Haber Safir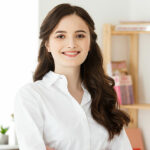 I'm Sandra Torres, a passionate journalist and content creator. My specialty lies in covering the latest gadgets, trends and tech news for Div Bracket. With over 5 years of experience as a professional writer, I have built up an impressive portfolio of published works that showcase my expertise in this field.