Technology giant Mitsubishi Electric attended the MAKTEK EURASIA Fair, which hosts the largest gathering of the machinery industry in Eurasia. Mitsubishi Electric brings high added value to the industry with its advanced automation technologies and won the appreciation of industry professionals with the M80V and M800V CNC control units in the M8V series, which it first introduced in Turkey. With this new series, which is one of the most outstanding technologies of the fair with its groundbreaking properties in the smart production approach and the future of automation, the company received great interest from the participants and offered a six-day technology experience under the motto " Join the CNC (D) evolution".
Providing solutions that add value to its customers and industry in many areas around the world, especially in the metalworking industry, with its innovative CNC products, Mitsubishi Electric participated in the MAKTEK Fair under the motto "Join the CNC (D) Evolution". The M8V series of CNC controllers, the first and only in its field with built-in Wi-Fi and superior performance with its intuitive and easy-to-use interface, was the company's star product at the fair. Representing next-generation solutions in CNC processes, M8V increases customer productivity and helps implement smart manufacturing applications. In addition to the M80V and M800V products in the series at the fair, High quality industrial automation products such as PLC, Servo, Inverter, HMI and robot are also included. Mitsubishi Electric Turkey Factory Automation Systems Mechatronics CNC Department Manager Hakan Aydınstated that they had received full marks from the manufacturers as part of the six-day trade show.
Smart, user-friendly and safe
Hakan Aydın said the new M8V series, developed to support digital transformation strategies, is one of the show's most notable technologies; "This series, which is closely characterized by machine manufacturers, enables smart production applications and increases efficiency. The first and only CNC solution that can connect directly to WLAN networks, the M8V controller series plays a key role in realizing advanced IIoT for data-driven smart manufacturing. This series allows users to monitor CNC machine tools anywhere, anytime with connected devices such as tablets. The M8V enables reliable monitoring of machines thanks to its unique noise reduction and flexible design. It also turns into a controller that allows even employees without G-code expertise to communicate with ease. "The interactive panel interface supports 4-point multi-touch gestures, providing a user experience similar to using a smartphone."
Quality improves, cycle time and tool errors are reduced
Hakan Aydın said that the processing times have been shortened by technologies such as a dedicated CPU, innovative OMR-CC control technology and automatic cutting load control, and continued his words as follows: "With this series, we can achieve very accurate results. The M8V makes high-quality production "possibly while reducing cycle times by 11 percent compared to previous models. It also reduces toolpath errors by 15 percent. The high number of axes in machining centers and the doubled finishing capacity of 540 kiloblock codes per minute also benefit metalworking applications."
Hassle-free service with an experienced and competent team
To say that Mitsubishi Electric's high-tech products provide solutions that will add value to manufacturers in many areas, especially in the metalworking industry; "As we develop our existing products in line with customer feedback and needs, we continue uninterrupted with our work on the next product family. With an integrated service approach, we conduct a meticulous and comprehensive study both in the after-sales service and before and during the sale. We will continue to provide smooth service to our customers with our experienced and competent teams."
About Mitsubishi Electric Corporation:  
Mitsubishi Electric Corporation, which has more than 100 years of experience in producing reliable and high-quality products; It is a recognized world leader in the manufacture, marketing and sale of electrical and electronic equipment used in computer and communications systems, space development and satellite communications, consumer electronics, industrial technology, energy, transportation and construction machinery. Mitsubishi Electric enriches society with its technologies in the spirit of "Changes for the Better". In the fiscal year ended March 31, 2022, the company achieved 4,476.7 billion yen* ($36.7 billion) in consolidated group sales.
* Calculated based on the exchange rate of 1 USD=122 yen announced by Tokyo Currency Exchange on March 31, 2022. 
About Mitsubishi Electric's Activities in Turkey 
The main areas of activity of Mitsubishi Electric in Turkey are; air conditioning systems, industrial automation systems, advanced robotic technologies, mechatronic CNC systems, and elevator and escalator systems. Believing in its potential and power, Mitsubishi Electric is positioning Turkey as an important manufacturing base, producing highly energy-efficient and environmentally friendly air conditioners for Turkey and Europe at its digital factory in Manisa, the brand's first home air conditioner factory in Europe. Mitsubishi Electric is working on integrating Turkish industry into the digital transformation process of factories and is also attracting attention with its automation technologies in the Marmaray project, which has the world's deepest submerged tube tunnel. Mitsubishi Electric participates in many different fields such as automotive equipment, semiconductor equipment, transportation and energy systems in Turkey, and also applies the radar technology it developed for airports in Antalya airport to increase aircraft and flight safety within the as part of its public systems activities. Mitsubishi Electric, one of the world's leading manufacturers of space research and development systems, is also the manufacturer of Türksat 4A and 4B satellites, which contribute to the communication and broadcasting infrastructure of Turkey and neighboring countries. 
About Mitsubishi Electric Turkey Factory Automation Systems   
Mitsubishi Electric Turkey Factory Automation Systems; It provides added value to Turkey's leading industrial companies in terms of rapid integration, productivity, flexibility and efficiency in various fields such as machinery for automotive, food, packaging, metal and PVC processing. The new industry phase, also known as "Industry 4.0"[email protected], that is, it responds with the concept of the digital factory. Mitsubishi Electric develops a wide range of automation and processing technologies, including controllers, drive products, power distribution and control products, electrical discharge machines, laser processing machines, numerical computer controllers and industrial robots, and delivers quality and efficiency to factory systems. The company provides direct communication and comprehensive support to its customers through its extensive global service network.
Source: (BYZHA) – Beyaz News Agency
Source: Haber Safir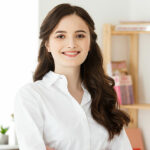 I'm Sandra Torres, a passionate journalist and content creator. My specialty lies in covering the latest gadgets, trends and tech news for Div Bracket. With over 5 years of experience as a professional writer, I have built up an impressive portfolio of published works that showcase my expertise in this field.